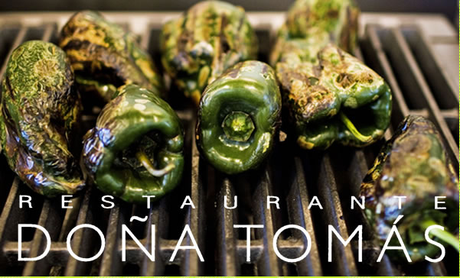 One of the things I love about the Bay Area is the variety of fresh, ethnic cuisine available – and the East Bay has some of the best. A few nights ago, the husband and I went to Dona Tomas with a friend – a Mexican restaurant with a seasonally changing menu and a neighborhood cafe feel. This restaurant strives to serve Mexican classics updated with a California twist. They always use organic & local produce in their dishes alongside authentic items like dried chiles, huitlacoche and verdalogas, layering each dish with complex flavors and brightness.
They're also very veggie-friendly and accommodating with modifications, with a few options on the menu that are entirely vegetarian. As soon as we were seated, we were greeted with freshly made tortilla chips, topped with what looked like cojita cheese, served with a mole dipping sauce.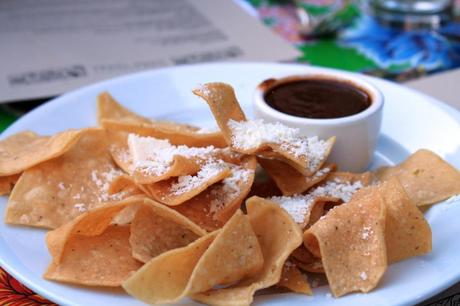 We also ordered the house-made guacamole: mashed avocado with cilantro, tomato, onion, chile and lime as an appetizer.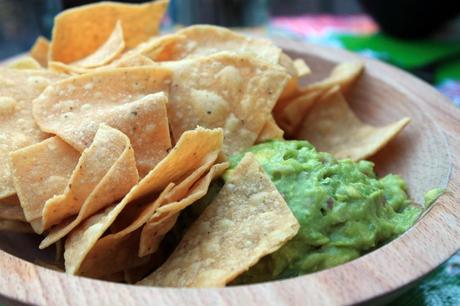 For our entrees, we ordered the enchiladas. They were actually chicken enchiladas originally, but the restaurant made them cheese for us. They were topped with a classic red sauce, served with a heirloom cherry tomato, corn, jicama, and apple salad, and stewed black beans with cojita cheese.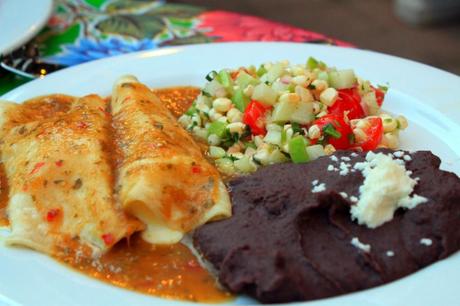 We also ordered the tostada: a layered dish starting with a crispy tortilla, topped with stewed black beans, sauteed cactus and chickpeas, shredded cabbage and a sour cream sauce. It was served with classic red rice and a few heirloom tomatoes drizzled with olive oil.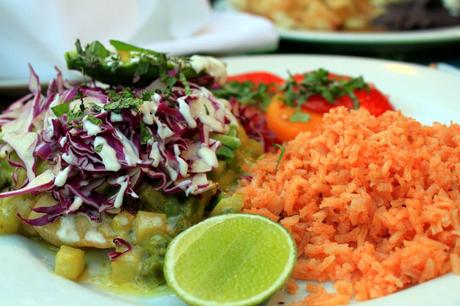 Of course, we couldn't leave without ordering dessert. We had the coconut cheesecake, made with a coconut graham cracker crust and served with sliced strawberries and spiced whipped cream.