As I explained on Tuesday I have one copy of 'Fresh From The Field Wedding Flowers' to give away to a lucky reader.
To make things fair I have 3 simple questions – the answers can all be found in the relevant blog posts:
1. How many compost bins do I have?
2. Name 2 varieties of sweet peas that I have sown this year.
3. When do I trim my lavender bushes?
Send your answers by e mail to me at [email protected] The first correct e mail answer will win the book and I will announce the winner on Monday as part of my 'In A Vase On Monday' post.
I did say I would try to photograph the garden for my post today, but I have actually been working in the garden today, rather than wafting about with my camera. I have cleared all my containers of their spring bulbs and bedding and am about to refresh the compost ready for the summer bedding. I am also cutting back all the tulip stems in my main borders (the leaves are left to die back naturally to feed the bulbs for next year) and staking the peonies and delphiniums before they collapse on the borders. So instead of new photos today I thought we could take a look back at the tulips – it will help me to make next years order if I have a list here!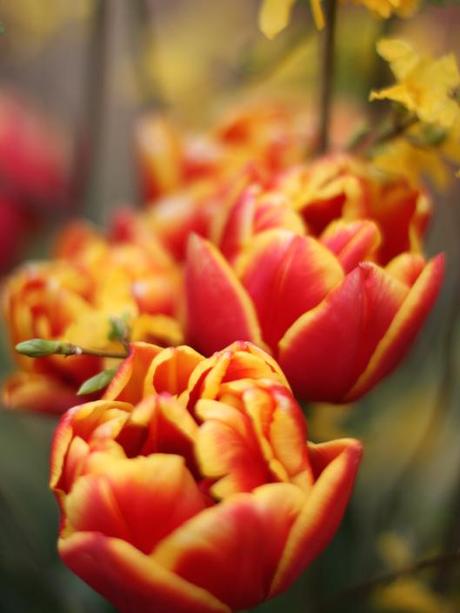 T. Cilesta was the very first tulip to flower this season.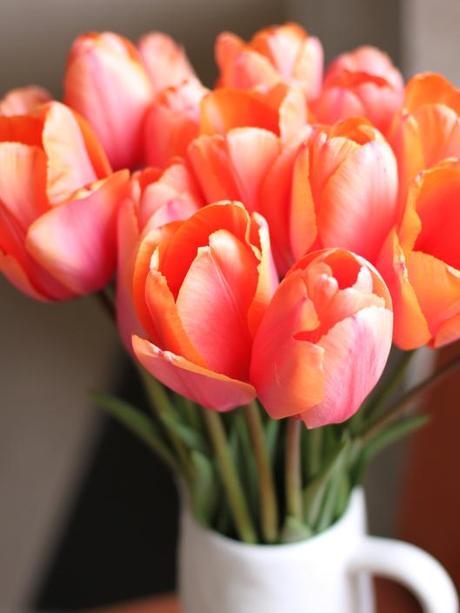 T. Apricot Impression was a statuesque early flowering tulip with beautiful markings.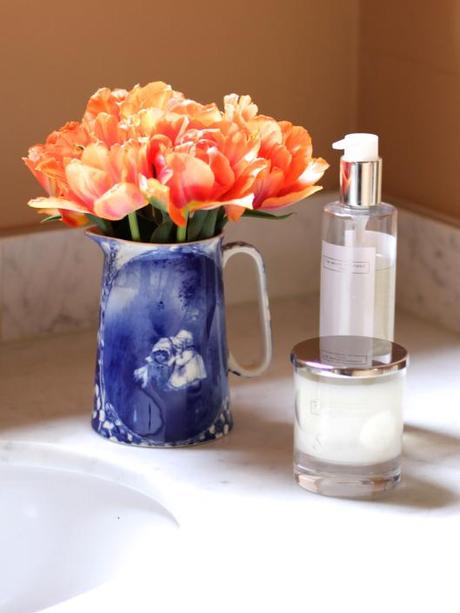 T. Orange Nassau is a short ruffled affair which flowers early in the season.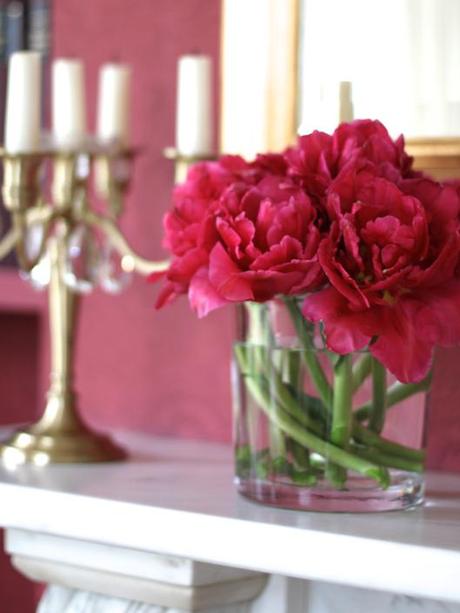 T. Chato – this really did look like a peony in the garden.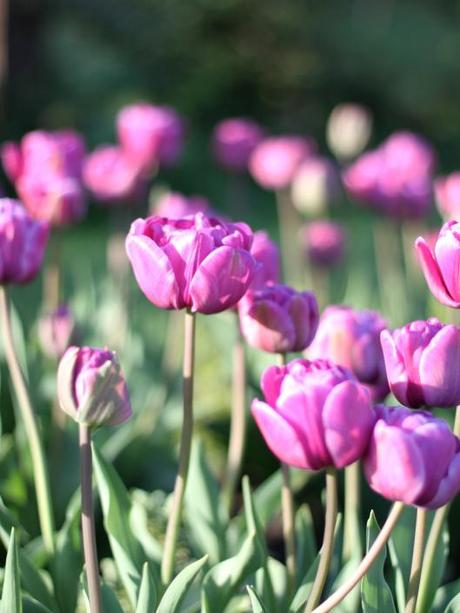 T. Blue Diamond – another beautiful peony flowered tulip.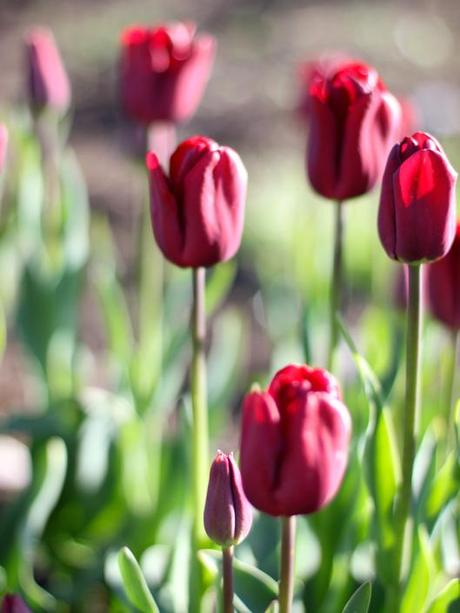 T. Jan Reus – a very long lasting flower in the garden.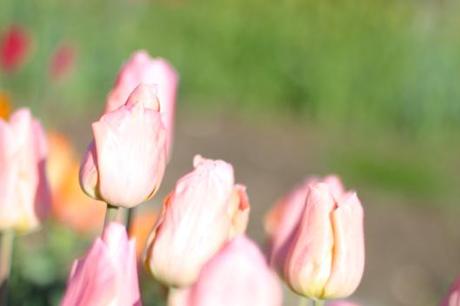 T. Apricot Dream – a lovely mid season single variety.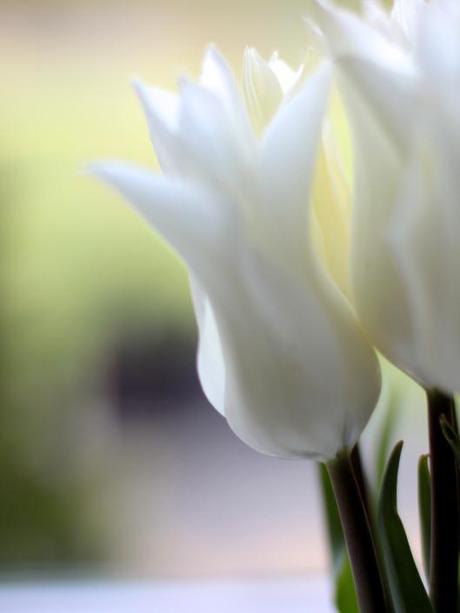 T. Tres Chic – a shorter slightly earlier flowering version of White Triumphator.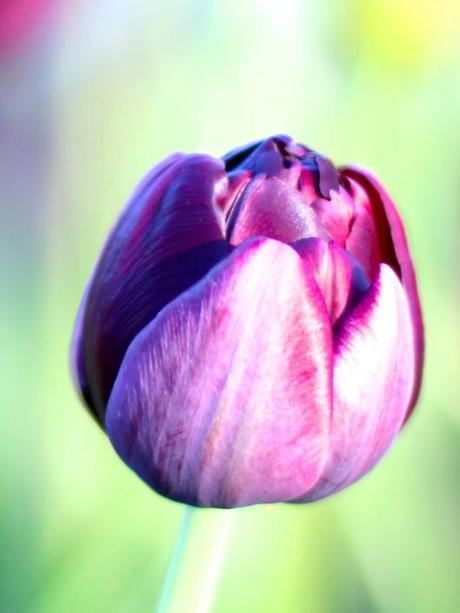 T. Black Hero – a stunning late flowering peony variety.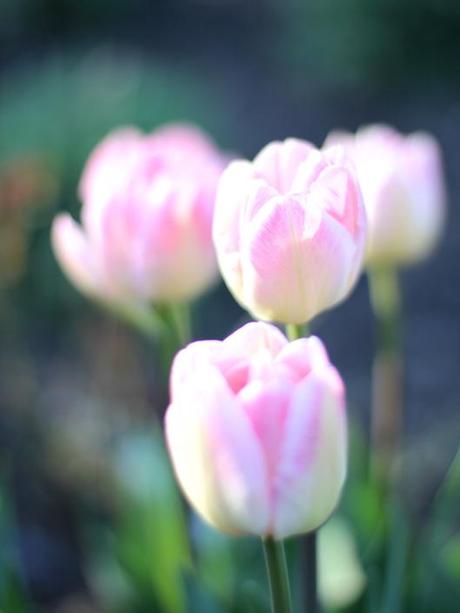 T. Angelique – another late flowering peony variety. I grow this massed under a pink blossom tree. It does not repeat reliably so I add a few new ones every year to make sure I have a good display.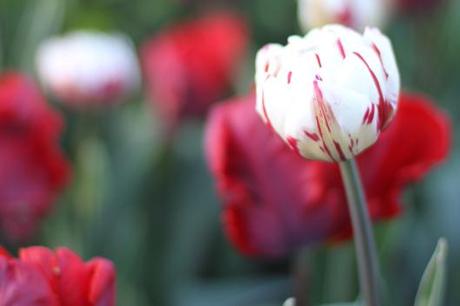 T. Carnaval de Nice – a beautiful tulip that looks stunning in a vase.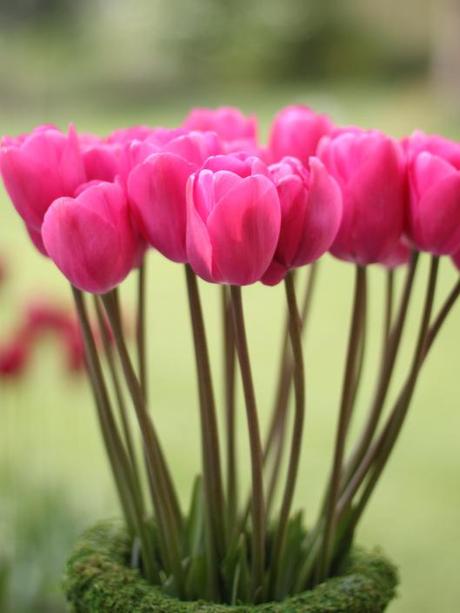 T. Lilac Time – this lasted very well in both the garden and the vase. New to me this year, if it repeats well next year it will be one of my new favourites.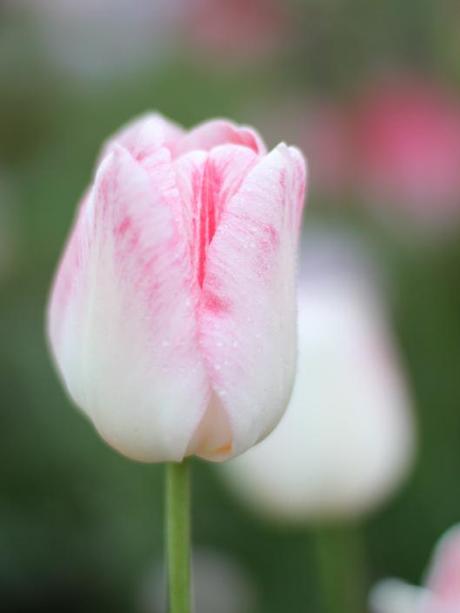 T. Ganders Philosophy – a beautiful clear pink. Flowers mid season and repeats well.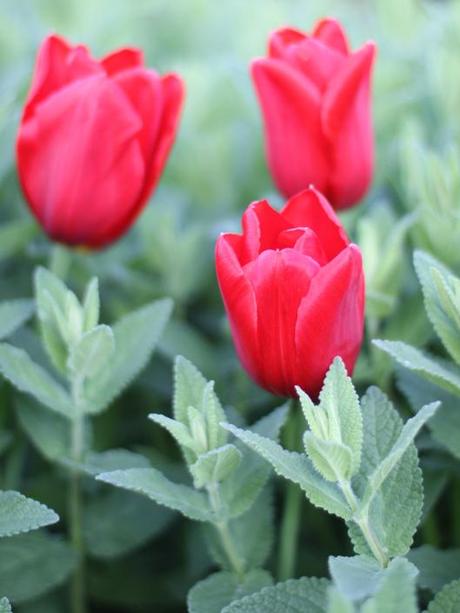 T. Kingsblood – one of my Chelsea purchases. I hope this repeats well as it was stunning in the garden.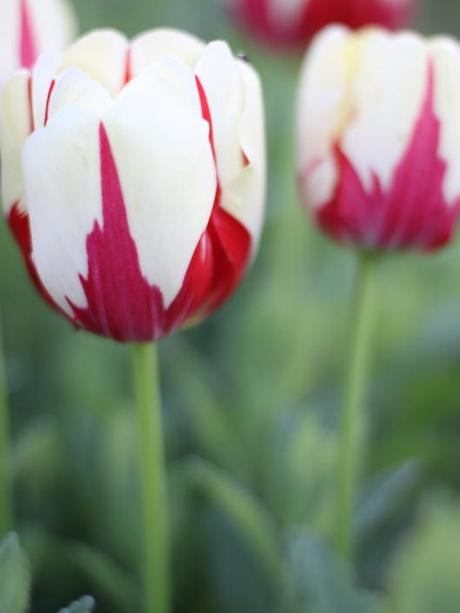 T. World Expression – I grew this with Kingsblood and it was a stunning combination!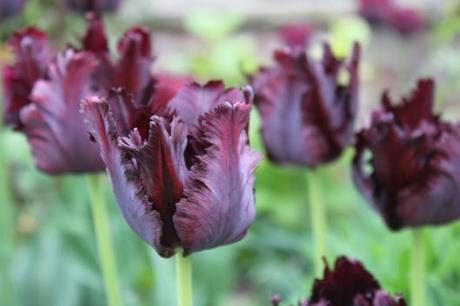 T. Black Parrot – this is a photo from last year – these looked just as good this spring.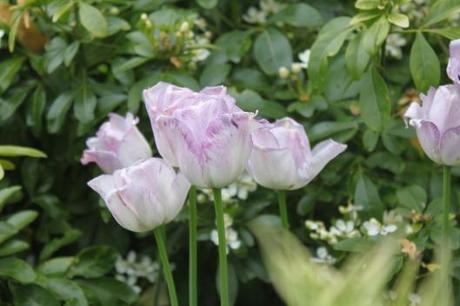 T. Shirley – I grow this in a border with Purple Prince – it has repeated well for 4 years now.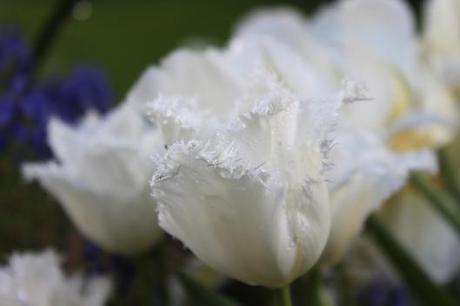 T. Swan Wings – one of my favorite white tulips – sadly this does not repeat well but I love it so much that I buy a batch every year.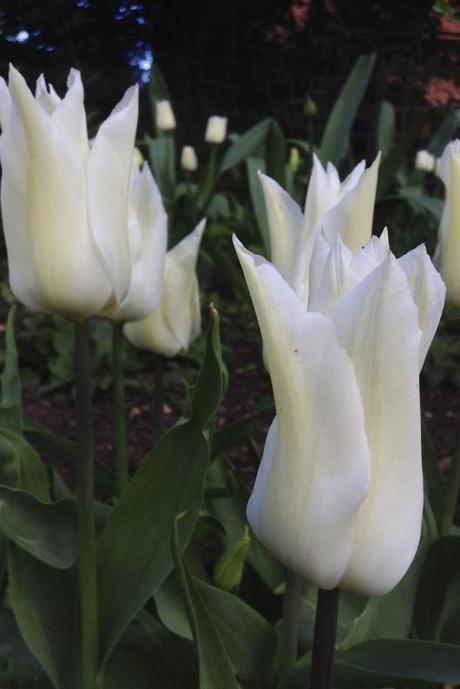 T. White Triumphator – a tall elegant lily flowered tulip – my favorite white.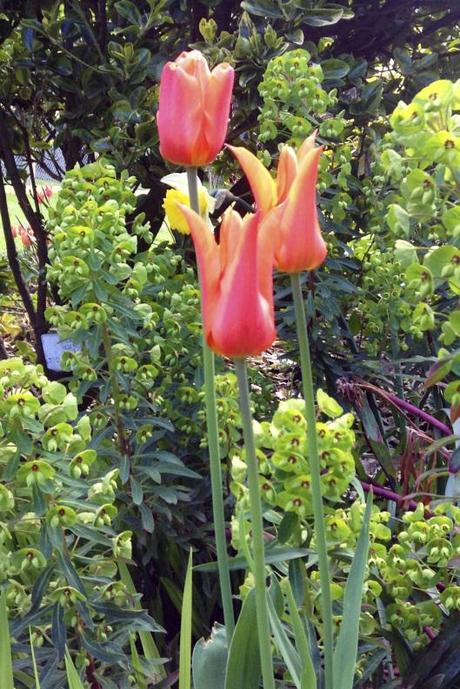 T. Ballerina – an orange lily flowered variety – this repeats very well.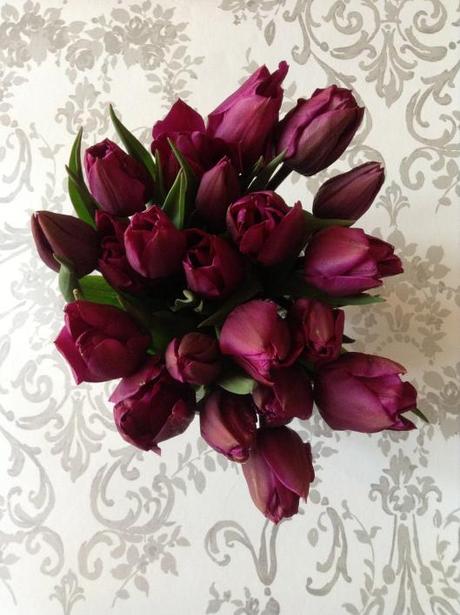 T. Purple Prince – an early single flowered variety that I grow with T. Shirley. This is a very long lasting combination that has been repeating in my garden for 4 years now.
I hope you do not mind my simple list today – I just know that this visual aid will be very handy when I come to make to make my tulip order in August – hopefully you will also find it useful. Please do tell me about your favorite tulips in the comments today.
I will be back this Sunday with 'Flowers On Sunday' – until then I hope you are enjoying whatever is flowering where you are!