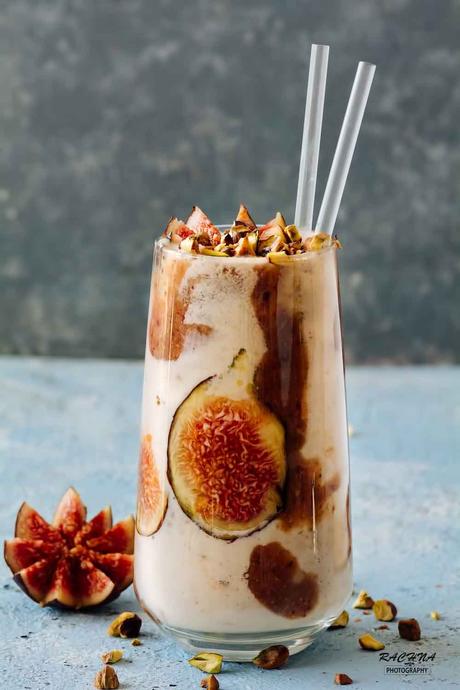 Fresh figs milkshake recipe with step by step instructions - it is creamy, delicious and yet healthy.
Milkshakes and smoothies are the best nutritious breakfast recipe. You may like mango milkshake, high protein berry smoothie bowl, Apple smoothie and papaya smoothie recipe .
Figs are the one of the highly nutritious and underestimated fruit in India. I remember, in my childhood I used to go to my maternal grandma's house. Where there were many figs trees. As a kid, I remember no body used to use them. Birds and other animals fed on them.
After when I introduce to this food blogging, I came to know how nutritious figs are. They are packed with iron, fibre, calcium, vitamin A, natural sugar and protein.
I have used fresh figs in this figs milkshake recipe. So the most important thing is to peel the figs. Because peeling is bitter and it will spoil the milk.
If you are using the dried figs, you need to soak it first for 1 hour. Other wise it would be difficult to blend them.
Also you can replace honey with dates and add few more dry fruits of your choice.
Do check these beverages also cold coffee with ice cream, mango lassi, Sweet lassi, mango mastani, and fruit punch.
Fresh figs milkshake recipe