This year's
Fresh Faces of Fashion
program all began several months ago when
Modern Luxury
magazine collected nominations for this year's roster. To be selected as a FFF, one has to be not only stylish on the outside, but be able to serve up a dossier of charitable works and contributions to the community at large. Every year, 12 lucky women are selected to represent the program and serve as stylish ambassadors to raise awareness and much needed funds to benefit the
North Texas Suicide and Crisis Center
.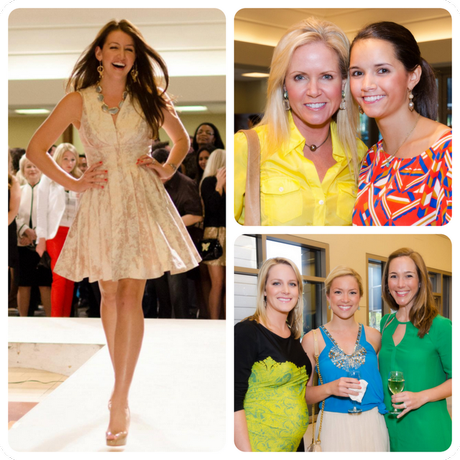 (left) Fresh Face Ambassador, Amy Havins (top right) Mother/Daughter beauties
(bottom right) Tracie McElhaney, Cristi Wilcox and Jamie O'Boyle
There is always a fierce competition to see which Fresh Face Ambassador can sell the most raffle tickets for a chance to win a new Mercedes-Benz from
Park Place Motorcars
! The winning ticket was drawn at an event on May 23, 2012 at Park Place Motorcars. Over 700 guests came out to see if theirs was the lucky raffle ticket.  Congrats to
Katy Messersmith
who sold the most raffle tickets - 205 to be exact, raising $20, 500 for the charity.  Bailey Coon came in second with 147 tickets sold raising $14,700. Way to go ladies!!
The winner of a beautiful brand new Mercedes-Benz C250 sedan was...
wait for it
.... 
Vy Tran
who bought her ticket online and wasn't even at the event!
Wa wa wa.
It was kind of a bummer for everyone else who was there and holding their breath to see if there's was the winning ticket, but... that's just how it goes sometimes.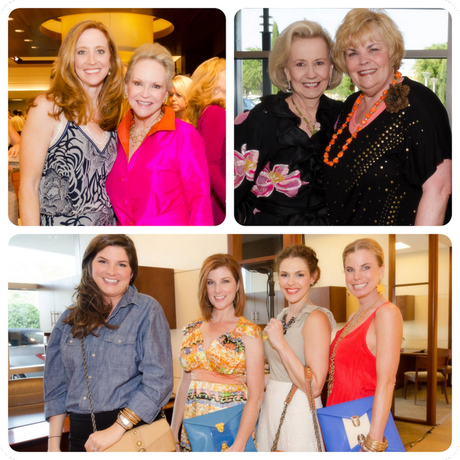 (top left) Tiffany Divis and Jill Rowlett   (top right)  Yvonne Crum and Jenyce Gush
(bottom) Caroline, Cynthia Smoot, designer Ashley Burghardt and Alison Volk all sporting Ashard Richley handbags
To wrap up their tenure for FFF, the ladies did one last stomp down a runway modeling clothing from
Stanley Korshak
featuring designer
Joy Cioci
.  Guests enjoyed bites from Wendy Crispin, a beauty lounge where Mickey Williams read lip prints, and pics from Foto Favor. Once again, co-chairs
Jill Rowlett
and
Yvonne Crum
produced a spectacular event raising a ton of money for a very worthy cause.
Fresh Faces of Fashion 2012
Katy Messersmith, Founder and CEO of Katydid Collections
Samantha Davies, NBC 5 Meteorologist
Caroline Cooper, Student at UT Austin and Shop Across Texas student blogger
Carla Miller, Civic Volunteer
Kaylyn Montgomery, Client Liaison for Coquerel Family Estate Wines
Bailey Coon, Sales and Marketing Associate for North American Spine
Amy Wells Havins, Owner of Dallas Wardrobe
Grace Victoria Davis, Fashion Blogger and Executive Director for SMU Fashion Week
Allison Wiley Lent, Owner of TheSocialButterfly.com
Lauren Parsons, Consultant with Parsons Agency
Lynsey Wiley Provost, Fine Art Consultant
Krystal Schlegel, SMU student and Fashion Blogger
photos courtesy of Peter Wynne a.k.a.
Plano Pete