The French Open 2020 has been officially postponed in the latest bombshell that has been dropped on the world of tennis. Roland Garros will now take place from September 20 to October 4 rather that the originally scheduled date of 24 May to June 7.
And this revised date has caused a great deal of controversy, not just with the players, but with many other tournaments. According to the tennis calendar, the French Open will now take place just one week after the US Open! Yes, you read that correctly. There will be just a 7-day gap between two of the biggest tennis tournaments of the year which are on two totally different surfaces.
This is a recipe for disaster, as there will be tons of complications and conflicts that have been ignored by this decision.
First and foremost, the most obvious problem. There are already tournaments that are scheduled to take place on those dates!
On the ATP calendar, the following tournaments are under threat of cancellation from Roland Garros:
St. Petersburg Open (September 21 to September 27)
Moselle Open (September 21 to September 27)
Laver Cup (September 25 to September 27)
Chengdu Open (September 28 to October 4)
Hujain Securities Zuhai Championships (September 28 to October 4)
Sofia Open (September 28 to October 4)
And these tournaments are just one day after the French Open, so practically impossible for many players:
China Open (October 5 to October 11)
Rakuten Japan Open Tennis Championships (October 5 to October 11)
On the WTA side, the following events will be clashing with Roland Garros:
Hana-Cupid Japan Women's Open (September 14 to September 20)
Jiangxi Open (September 14 to September 20)
Zhengzhou Open (September 14 to September 20)
Guangzhou Open (September 21 to September 26)
KEB Hana Bank Korea Open 2020 (September 21 to September 27)
Today Pan Pacific Open (September 21 to September 27)
2020 Dongfeng Motor Wuhan Open (September 27 to October 3)
Tashkent Open (September 28 to October 3)
China Open (October 3 to October 11)
Taipei OEC Open (October 5 to October 11)
With these tournaments taking place either during or one day after the French Open, things look extremely bleak for them. Players who would normally play in them may skip them for the Slams instead. But, that's just one issue, as there are other more major concerns.
The Roland Garros is now scheduled to begin just one week after the US Open. Both are prestigious grand slams and understandably enough, most players would like to play in both the tournaments. However, given that the US Open is on hard courts, and the French Open is on clay, that would obviously be a very difficult thing to do. Because of the intense level of practice involved and the length of the event, it is highly unlikely that many players would be able to compete in both Slams; they'll be forced to choose between the two.
IMO, that's unfair to make players do that because of the points involved. It's even more unfair for those players who did well in 2019, like Rafael Nadal. He won both the French Open and the US Open. If he skips either one, he loses massive points for no real fault of his own other than he he gives 110% every tournament, so he wouldn't have much left for the second one.
A secondary concern is regarding training and practice. Both events are played on completely different surfaces. Because of its placement, players are not likely to get any clay court practice before the French Open. In fact, the entire clay-court season has been scrapped because of the Coronavirus.
Which brings us to another major point. There are already numerous tournaments that have been postponed, including the BNP Paribas, the Miami Open, Barcelona Open and the Monte Carlo Masters. None of these tournaments has released rescheduled dates, and when (if) they do, it will further complicate the already compacted schedule for the remaining of the year.
Like you, we've got many questions; however, only the tennis councils can give the answers. In fact, a joint statement is expected by the ATP and WTA by tomorrow (Wednesday, 3/18/20) which will hopefully clear some things up.
SUBSCRIBE TO OUR AWESOMENESS
and never miss a post, announcement or giveaway!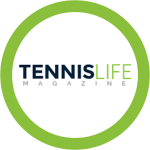 Tennis Life Magazine was created by tennis players, for tennis players, offering everything a recreational players needs to perform and feel their best, both on and off the courts: tennis tips, tennis-specific workouts, tennis gear and fashion reviews, health and wellness tips, healthy recipes for athletes, motivation, tennis news, and more!