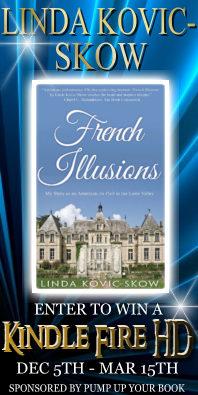 Title:
French Illusions: My Story as an American Au Pair in the Loire Valley
Author:
Linda Kovic-Skow
Publication Date:
October 2012
Publisher:
Dog Ear Publishing
Available Formats:
Paperback and eBook
Blog Tour:
Pump Up Your Book
Description:
In the summer of 1979, twenty-one-year-old Linda Kovic contracts to become an
au pair
for an wealthy French family in the Loire Valley. To secure the position, she pretends to speak the language, fully aware her deception will be discovered once she arrives at her destination. Based on the author's diary,
French Illusions
captures Linda's fascinating and often challenging real-life story inside and outside the
Ch창teau de Montclair
. The over-bearing, Madame Dubois, her accommodating husband, Monsieur Dubois, and their two children are highlighted as Linda struggles to adapt to her new environment. Continually battling the language barrier, she signs up and attends classes at the local university in the nearby town of Tours, broadening her range of experiences. When she encounters, Adam, a handsome young student, her life with the Dubois family becomes more complicated, adding fuel to her internal battle for independence.
The Book Editing Process - Sometimes It's a Bumpy Ride
Choosing an editor for
French Illusions
wasn't easy. As a matter of fact, it was downright difficult. I searched the web for many months, pouring through blogs and editors guilds until I found three candidates who looked promising. I asked for references, contacted all them and received good feedback. Now what, I thought. How will I choose? The answer seemed simple. I would ask each of them to perform an edit on my first chapter. They all agreed, and over the next few weeks, I received their samples. With a critical eye, I spread them out on my office floor and carefully compared their work. Each editor offered something, but none of their edits felt like a perfect fit. Reluctantly, I tossed all of them aside.
I continued to search the web until I stumbled across my first editor. She grew up in the Loire Valley and spoke fluent French. A match made in heaven, I thought. Actually, no. Admittedly, she helped me with translations and corrected several cultural issues, but let's just say, she identified a little too closely with my antagonist. In the end, I asked her to return my manuscript knowing full well it would need additional line editing. What now, I thought.
Disheartened, I took another look at the three candidates who had provided me with sample edits early on. One of them stood out and I chose her as my second editor. She was a pleasure to work with and she ironed out some important kinks in my book. Her positive feedback healed my wounds. Definitely, a match made in heaven this time. Almost.
After I received my fully edited manuscript, I sent an excerpt from
French Illusions
to Dorothy at Pump Up Your Book. She found a punctuation error in the first few sentences. I found a whole lot more on my own. Arghhh. I immediately asked Dorothy if she had a reference for a line editor and she referred me to my third editor. Thankfully, she corrected the remaining errors throughout my book.
As you can see, my editing process was indeed a bumpy ride. I will admit that my book was a highly complicated edit given the foreign setting and French translations. Maybe I was too hard on my first two editors. Maybe it took all three of them to get it right.
About the Author: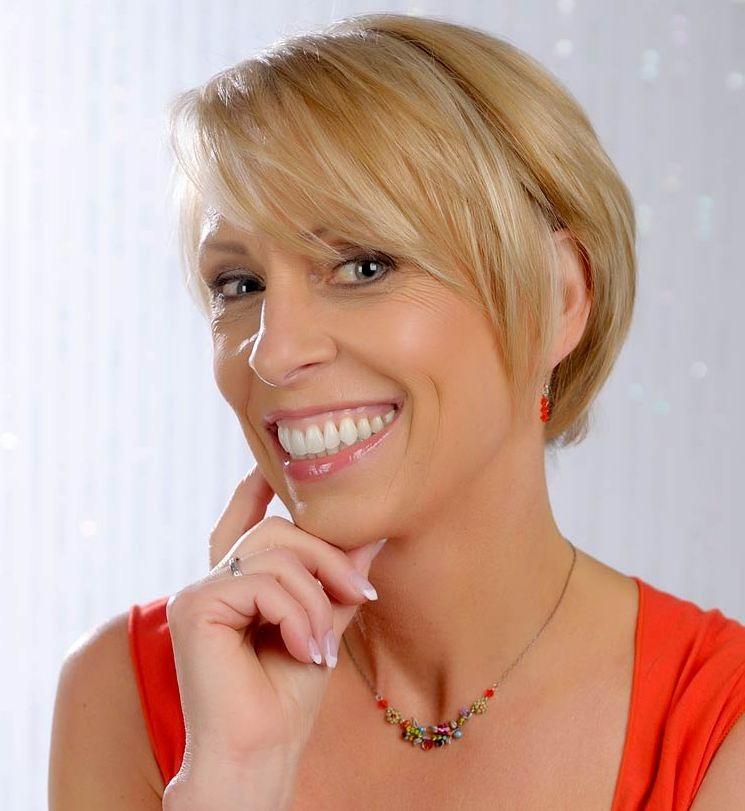 Linda Kovic-Skow resides in Kirkland, Washington. She earned an Associate Degree in Medical Assisting in 1978 from North Seattle Community College and a Bachelor of Arts in Business Administration from Seattle University in 1985. She has been married for 27 years and has two daughters. An enthusiastic traveler, Linda also enjoys boating, gardening and socializing with friends.
French Illusions
, her debut memoir, is the culmination of a three-year project.
You can visit her website at www.lindakovicskow.com.
The Giveaway:
This giveaway is sponsored by the author and Pump Up Your Book. Library Girl Reads & Reviews is not responsible for selecting winners or awarding prizes.
a Rafflecopter giveaway
Note:
All opinions presented in book and product reviews are my own. Opinions presented in posts authored by others reflect the view of the author only and not necessarily my view or opinion. If a product was given to me for review, the source of that product is noted in the post. Amazon and Book Depository links are affiliate links and I do earn a small amount for each purchase. Other affiliate links will be noted in the post.