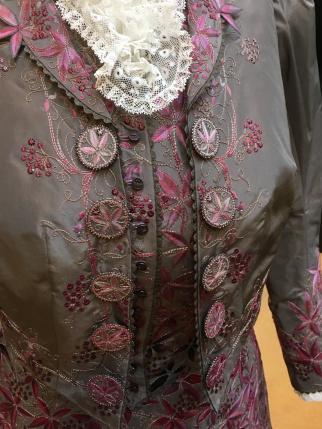 Most readers will be aware that I have recently re-embraced my love of embroidery. However, what you might not know if that deep down in side me I have a love of fashion, particularly historic garments. So you can imagine how thrilled I was with an exhibition entitled French Dressing at the Fashion and Embroidery Show at the NEC. The garments are all created by Ollivier Henry. Ollivier is an embroiderer, teacher and costume designer and along with Jean-Noel Lavesvre had created the exhibition.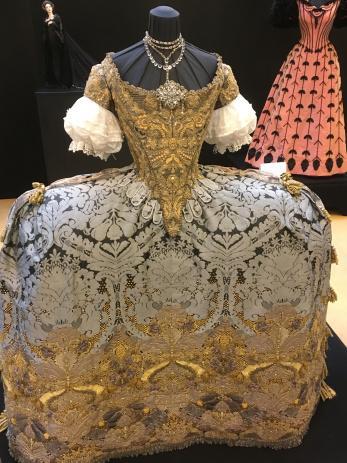 This dress is inspired by a French Court dress of the 1750s, at the time of Louis XV. Can you imagine having to steer that dress through doors!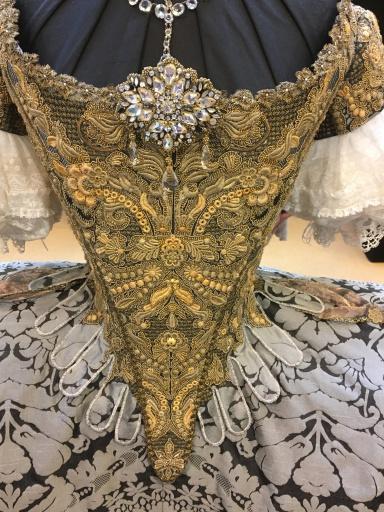 Whilst these are modern designs the 'dresses' are still constructed in the same way with the separate bodice to the skirt. I think the detail on the stomacher is stunning.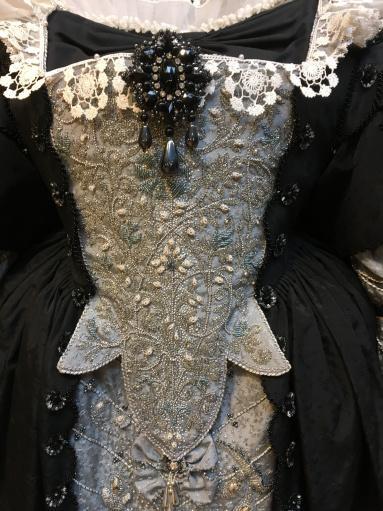 Another exquisite piece of embroidery and such a simple and effective colour palette.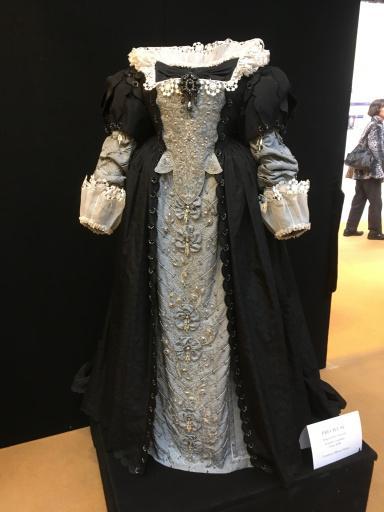 This dress is based on French style's of the 1630s - at the time of Charles I in England, just before the English Civil War. You could imagine Queen Henrietta Marie wearing something like this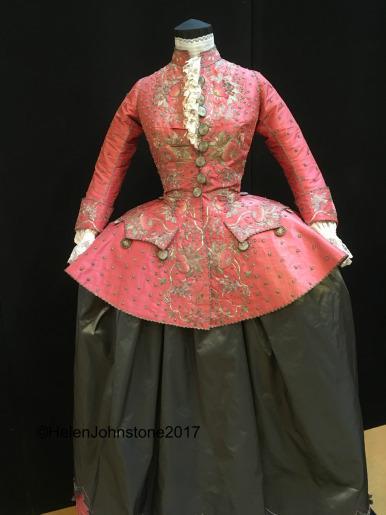 Back to the 1745s and a French lady's hunting costume - though I am baffled how you would ride a horse in this outfit, side-saddle or otherwise.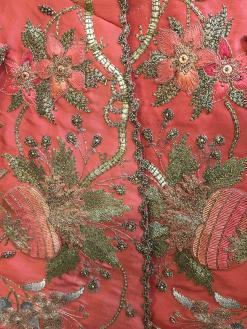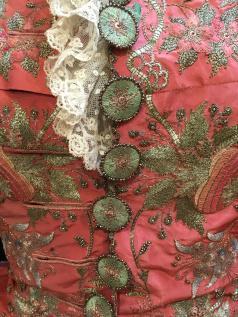 Again, exquisite embroidery and look at those stunning buttons.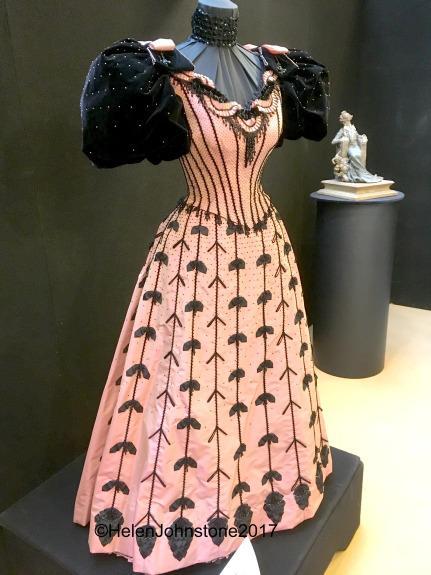 Now we skip forward to 1805 and a ball gown. The embellishments are of a more simple design but the strong contrast between the black and the pink (which is slightly dark in real life) provides enough drama.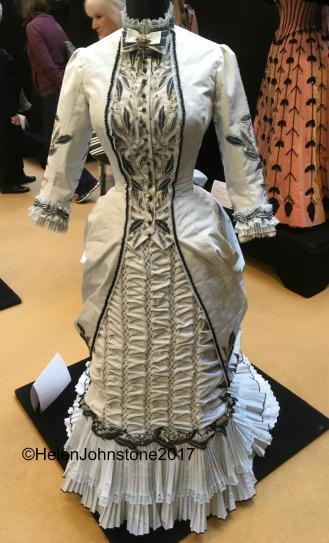 We now skip forward to the latter part of the eighteenth century, one of my favourite periods of fashion. In fact my wedding dress was very much of this style including with a bustle but nothing as wonderful as this one.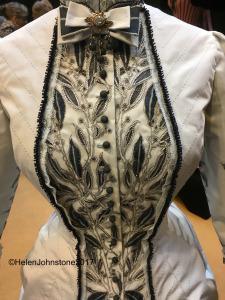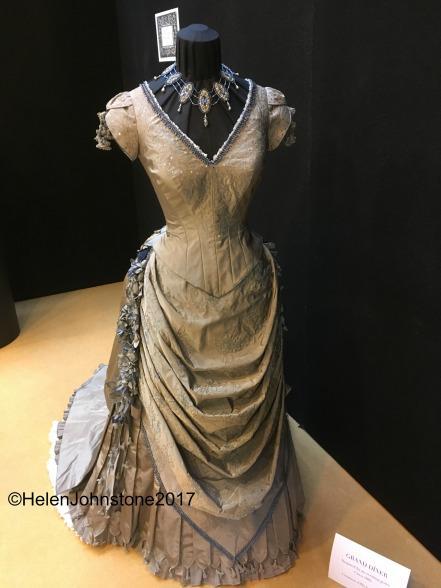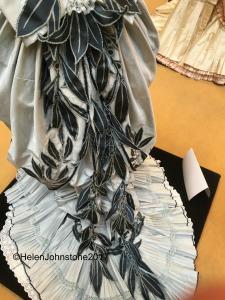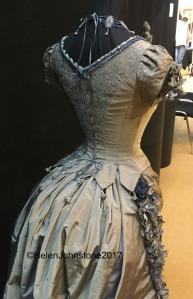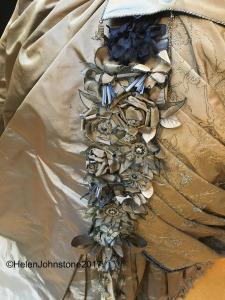 I love this one because of its relative simplicity - dating from 1885. I particularly like the floral swag running down the side of the bustle.
Reading through the programme I was stunned to discover that all the embroidery is done by hand - I had assumed a sewing machine had been used due to the quality and neatness of stitches over large areas. If you want to see how these works of art are created, and they are works of art - check out Ollivier's website