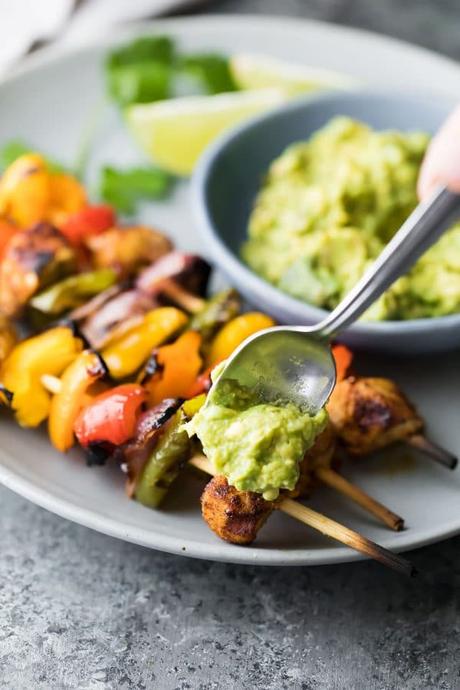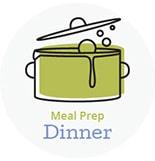 Freezer to grill fajita chicken skewers that can be assembled ahead, frozen, and go straight on the grill when you're ready to cook.  An easy, healthy, and seriously delicious meal prep dinner recipe!
I'm kind of a little excited about today's recipe because it combines two of my favorite things: fajita flavors, and ridiculous dinner convenience.
OK make that three because there's also guacamole involved!
I've had fajita chicken skewers on my recipe 'to do' list forever now, but haven't gotten around to making them because…it just seemed like they had been done before, many times.  But then after seeing this crazy tutorial from The Kitchn on freezing skewers ahead and putting them straight on the grill from the freezer, I knew I had my angle and they went to the top of my list.
It also didn't hurt that I just posted 7 easy dry rub recipes and the fajita rub just happens to be one of my favorites.  So freezer to grill fajita chicken skewers, you were meant to be!
Continue reading: Freezer to Grill Fajita Chicken Skewers