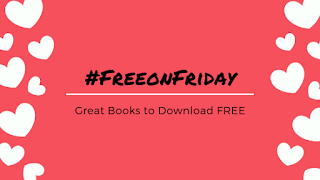 Here are some Great Books to Download for Free this Friday! 
Deserve a Chancey by USA Today Bestsellign Author Natalie Ann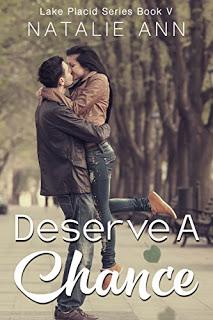 What happens in Vegas doesn't always stay in Vegas, as Amber Deacon learned when she snuck out on Zach Monroe before he awoke.
Amber is the black sheep of her family. Instead of conforming and trying to please, she embraced being different knowing that there wasn't anything wrong with it. Her front of happiness took a lot of work, but she mastered it.
Abandonment issues have always secretly plagued Zach. Deep-rooted memories he's kept bottled up. No one really stuck around. So why is it that he's so bothered that Amber left him without a word? Is it worth trying to find her to figure it out, or will their magical few days in Vegas remain just a blip in his life?
Mature context over 18 recommended
Download a FREE Copy of Deserve A Chance 
Cured, Heal Me Series, Book 1 By USA Today Bestselling Author Stacy Eaton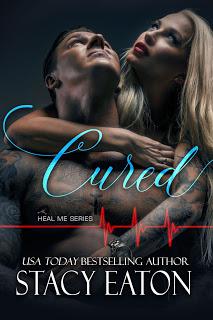 Ember Greene and Trudy Parker met during their college years and on the night that they meet at Shot Therapy to reconnect, Embers's life begins to change. For six years, Ember has closed off her heart, moving from one man to another, trying to feel something other than her own pain and guilt.
Colt Barnes is a plastic surgeon who strives to give people a better quality of life, especially children. The night he watches Ember leave the bar with another one-night stand, he resolves to offer up a challenge to get her to view herself in a new light. Little does he know that the challenge will change both their lives, but when Embers's secret is exposed, will Colt be able to accept it and trust her, or will Ember go back to her old ways and leave Colt broken?

Download a FREE Copy of Cured
Amazon - Kobo - Nook - iBooks - Google Play
Seaside Dreams by NYT & USA Today Bestselling Author Melissa Foster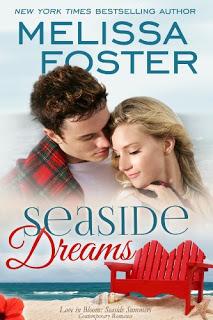 Bella Abbascia has returned to Seaside Cottages in Wellfleet, Massachusetts, as she does every summer. Only this year, Bella has more on her mind than sunbathing and skinny-dipping with her girlfriends. She's quit her job, put her house on the market, and sworn off relationships while she builds a new life in her favorite place on earth. That is, until good-time Bella's prank takes a bad turn and a sinfully sexy police officer appears on the scene.
Single father and police officer Caden Grant left Boston with his fourteen-year-old son, Evan, after his partner was killed in the line of duty. He hopes to find a safer life in the small resort town of Wellfleet, and when he meets Bella during a night patrol shift, he realizes he's found the one thing he'd never allowed himself to hope for--or even realized he was missing.
After fourteen years of focusing solely on his son, Caden cannot resist the intense attraction he feels toward beautiful Bella, and Bella's powerless to fight the heat of their budding romance. But starting over proves more difficult than either of them imagined, and when Evan gets mixed up with the wrong kids, Caden's loyalty is put to the test. Will he give up everything to protect his son--even Bella?
 
Download a FREE Copy of Seaside Dreams
Amazon - Nook - iBooks - Kobo - Google Play
Read, Write, Love at Seaside by Addison Cole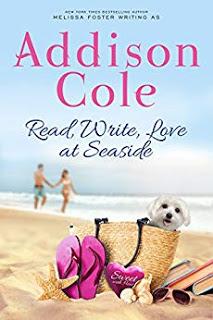 In READ, WRITE, LOVE at SEASIDE...
Bestselling author Kurt Remington lives to write. He spends twelve hours a day in front of his computer, rarely leaving the seclusion of his beach-front property, where he's come to finish his latest thriller -- that is, until free-spirited Leanna Bray nearly drowns in the ocean trying to save her dog. Kurt's best-laid plans are shot to hell when he comes to their rescue. Kurt's as irritated as he is intrigued by the sexy, hot mess of a woman who lives life on a whim, forgets everything, and doesn't even know the definition of the word organized.
Leanna's come to the Cape hoping to find a fulfilling career in the jam-making business, and until she figures out her own life, a man is not on the menu. But Leanna can't get the six-two, deliciously muscled and tragically neat Kurt out of her mind. She tells herself she's just stopping by to say thank you, but the heart-warming afternoon sparks an emotional and unexpectedly sweet ride as Kurt and Leanna test the powers of Chemistry 101: Opposites Attract.
Download a copy of Read, Write, Love at Seaside 
Amazon - Nook - Kobo - Google Play
 Celebrity by USA Today Bestselling Author Melinda De Ross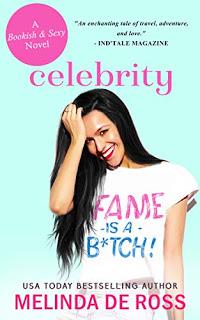 Within twenty-four hours, Kendra Kensington's life changes drastically. She lands a million dollar contract for her latest novel, now on the road to becoming a movie, catches her boyfriend in bed with another woman, and decides to move across the country from Chicago to California. But the City of Angels harbors more demons than she had imagined.

When she meets Blake Tyler, the famous movie star she's secretly crushed on for years, she thinks her attempt to rebuild her life may just be on the right track. However, the past and the present seem to be conspiring against her and happiness may be harder to achieve than she thinks.
Download a FREE Copy of Celebrity
Tangled in Tinsel by USA Today Bestselling Author Stacy Eaton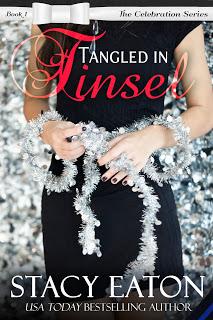 Being the new girl in town is hard, especially when you're running from your past. It even gets harder when your handsome neighbor is a police officer who wants to get to know you. No matter how much Casey tries to avoid Thad, something is always pulling them together.
Thad has lived in Celebration Township his entire life, and it's not until a beautiful brunette moves in next door that his eye is finally caught. If only she didn't push him away at every chance she got.
When an unexpected visitor shows up at Casey's house a few days before Christmas, her future and past collide. Will Thad figure it out what's going on in time, or will Casey end up being a conspirator to a murderer? 
The Celebration Series:
Celebration Township is made for family, friends, falling in love, and don't forget celebrating the holidays through 13 books.
Download a copy of Tangled in Tinsel
Amazon - Nook - iBooks - Kobo - Google Play
Wild Boys After Dark: Logan by NYT & USA Today Bestselling Author Melissa Foster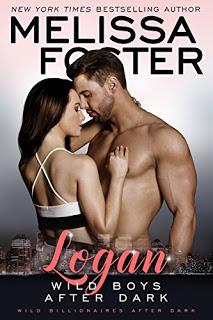 Everything's naughtier after dark... 

Navy SEAL turned private Investigator Logan Wild is relentless in his pursuit to discover the truth for his clients. He works hard, plays even harder, and always walks away unscathed and untethered. Until he meets mysterious and sexy-as-hell Stormy Knight, who leaves him craving more than a one-night stand.


Stella "Stormy" Knight is an expert at hiding--her feelings, her past, and her identity. Sometimes all that hiding takes its toll, and she needs to come out from under that heavy suit of armor and cut loose--but it never takes her long to put it right back on and disappear without a trace.


Passion ignites, secrets are shared, and their deep connection is impossible to ignore. But in order to have a future, Logan must uncover Stormy's dark past--and when he does, he'll hold her fate in his hands.


Download a FREE copy of Logan
Amazon - Nook - iBooks - Kobo -
Google Play
Sharing Sea Glass by USA Today Bestselling Author Susan Jean Ricci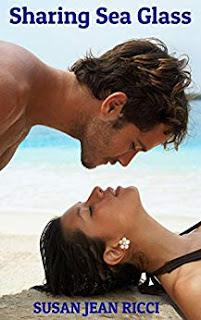 Jo Harrison is a lucky lady. Not only has the incredibly, handsome Peter Mattson saved her from nearly drowning, Jo's Uber driver Tony is always around for her emotional rescue.
Here's the glitch: Jo and Peter believe they're inches away from falling in love, but are Jo's emotions based on hero worship because Peter saved her life? Is Peter's attraction to Jo only physical after watching her shower in a wet T-shirt?
Or, does fate have an agenda more everlasting in mind for them?
Download a Free Copy Of Sharing Sea Glass  
Naken in the Winter Wind by USA Today Bestselling Author Dani Haviland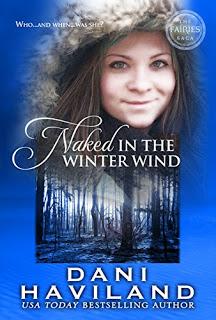 Come along with a plump and perky older woman as she is transformed into a young sweetie with amnesia. All she knows is that she's now in the middle of the Revolutionary War, in peril from Red Coats and renegades, and that her new friends are supposed to be fictional characters from a popular romance novel. What happened to her? Will she ever get back to her own time? And now that she's met some very special people, does she want to return?
Find out how 'Evie' got there in this first book of The Fairies Saga series.
A mix of mystery, history, and fantasy, with a tad of romance, a dash of violence, and a pinch of humor. 'These characters will live in your head long after you've read the books.' 
Download a Free Copy of Naked in the Winter Wind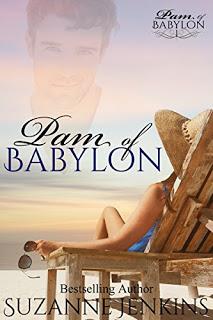 Pam of Babylon by USA Today Bestselling Author Suzanne Jenkins
A Reader's Favorite winner! From USA Today Bestselling author Suzanne Jenkins, a beautiful life at the beach is marred when Jack has a heart attack on the train from Manhattan, and his wife and two lovers discover secrets and lies, and each other. A #1 Amazon Bestseller 
Download a FREE copy today