Surviving the plane crash is only the beginning for Allison.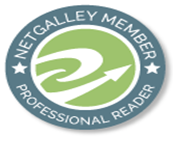 The life that she's built for herself - her perfect fiancé, their world of luxury - has disappeared in the blink of an eye. Now she must run, not only to escape the dark secrets in her past, but to outwit the man who is stalking her every move.
On the other side of the country, Allison's mother is desperate for news of her daughter, who is missing, presumed dead. Maggie refuses to accept that she could have lost her only child and sets out to discover the truth.
Mother and daughter must fight - for survival and to find their way through a dark web of lies and back to one another, before it's too late...
Heart-stopping and addictive, FREEFALL is a stunning thriller that explores the deep and complex bond between mothers and daughters.
***
[Breathe. Breathe. My eyes open. A canopy of trees above. A flock of birds stare down before taking flight]
***
(Harvill Secker, 7 March 2019, 368 pages, ebook, ARC from @vintagebooks via # NetGalley and voluntarily reviewed)
***
***
Freefall took ages to get going and I almost quit the book a couple of times but I stuck with it because I had some questions I wanted answered. I'm glad I did. First off, I really like the way the book is structured. The chapters alternate between Allison and her mother Maggie's POV. Allison's chapters focus on her surviving the plane crash and trying not to get found by the man hunting her and include flashbacks to her relationship with seemingly perfect Ben. A word to the wise, Ben is so perfect it's unbelievable so when his darker side is revealed it's nowhere as shocking as it could have been. Maggie's chapters focus on her trying to find out the truth about her daughter. The chapters get shorter and more intense towards the end as things move full circle. This works really well in building and maintaining tension. My heart went out to Maggie. However, I could never really like Allison which affected my sympathy for her and investing in her story. Freefall is a great read nevertheless.