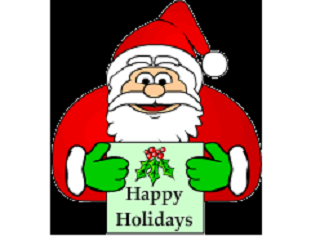 Chat with Santa
is a live and interactive site that connects children directly to the North Pole to talk and chat with Santa. Tell Santa what you want for Christmas - and he talks back!
• Chat with Santa Claus
• Talk to Santa and he will Talk Back!
• Phone Call from Santa
• Chat with Santa online

Time for Holiday Fun
- These free, printable Christmas coloring pages provide hours of online and at-home fun for kids during the holiday season.
Click for Christmas Colouring Pages
Santa Land
- Old fashioned holiday traditions. Many of our holiday visitors to Santaland will remember when Christmas was more than electronic games. It was a holiday when people sat around a black and white television and.....
Click for Christmas Traditions
Christmas Activity Fun Pack
- They hope you enjoy and have fun making things these Christmas crafts.
• Waitrose Christmas Activity Fun Pack
• Christmas Fun Pack By Super Mommy To The Rescue
• Free festive fun pack for children
• Christmas Activities Freebies
Happy Holidays, Kids!
Celebrate Christmas with loads of free coloring pages, games, jigsaw puzzles, learning games and online toys including dress-up games.
Click for free coloring pages, games, jigsaw puzzles, learning games
BillyBear4Kids.Com
says Merry Christmas for Kids, Family and Teachers!
-- Online Games | Desktop Stuff | Santa's Post Office | Christmas Card | Make a Snowman | Sticker Fun | Paper Pages | Advent Calendar | Christmas Crafts | Santa's Special December Advent Calendar.

Click for holiday fun!

Christmas-Projects.com
- Kids love to craft and this section has many wonderful ideas for children of all ages to keep them busy over the holidays.
Click for Christmas projects
Free Christmas Craft Projects
- Keep your
kids
creatively busy this
Christmas
with these easy to do craft projects.

Click for free craft projects
AllThingsChristmas.com
– one of the biggest websites about Christmas on the Internet.
Click for All Things Christmas
NOTE -
If any of the above links are not working or the freebies or coupons no longer available, please post a blog comment below and I'll edit it!
---
◊

Enjoying all the freebies? Want to keep up with the latest free stuff, deals, coupons, and other ways to save money? Subscribe to

Frugal Freebies'

email updates or RSS Feed

! - it's free!




◊

Check us out on Twitter, and join in the conversation of even more great freebies, deals and coupons on our

Frugal Freebies

fan page on Facebook and Google+. We are even on Pinterest!
More Frugal Blogs and Websites:
◊ Born to Love: All your cloth diapering needs, and much more - naturally! We are strong advocates of the personal, social and environmental benefits of natural parenting.
◊ Frugal Baby Tips: Money-saving tips on diapering, diaper washing, safety, slings and baby carriers, toys, clothing, nursing, menstrual needs, traveling with kids, more!