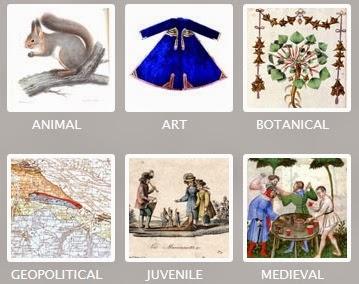 Even if you don't have a dime to spare, you don't have to live with blank walls. It's easy to decorate your space using free wall art printables.
They provide free, public domain/out-of-copyright images for you to print or download.
Most of the images are vintage naturalist or scientific illustration, but there are loads of other images, too.
You will find hundreds of styles of images, maps, travel posters, artwork or prints.
Click for vintage wall art
(Worldwide)
Totally free wall art - Decorate your walls fast and frugally
Click for even more Wall Art ideas
(Worldwide)
---
---
QUICK FREEBIE TIP:
All freebies are posted without prejudice. I have no political/religious/personal agenda to promote here, and I may not even agree with the message the freebie is promoting. But freebie censorship is not what this site is about. If you don't agree with the message a freebie is promoting, just pass on the freebie. The next one I find might be one you do believe in, and someone else might disagree.
Click for more quick freebie tips
---
•
Enjoying all the freebies? Want to keep up with the latest free stuff, deals, coupons, and other ways to save money? Subscribe to
Frugal Freebies'
email updates or RSS Feed
! - it's free!
•
Check us out on Twitter, and join in the conversation of even more great freebies, deals and coupons on our
Frugal Freebies
fan page on Facebook and
Google+. We are even on Pinterest!
More Frugal Blogs and Websites:
•
Born to Love: All your cloth diapering needs, and much more - naturally! We are strong advocates of the personal, social and environmental benefits of natural parenting.
•
Frugal Baby Tips: Money-saving tips on diapering, diaper washing, safety, slings and baby carriers, toys, clothing, nursing, menstrual needs, traveling with kids, more!