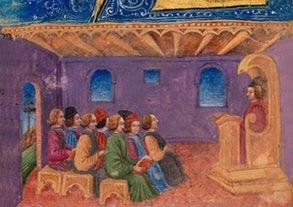 The Vatican Apostolic Library is digitizing valuable ancient religious manuscripts, putting them online for the first time.
All of the content is available for free.
Originally founded in 1451 AD, the Library holds over 80,000 manuscripts, prints, drawings, plates and books printed prior to 1500 AD. Written throughout history by people who had different faiths or religions, from all over the world.
Paintings, religious iconography and books being published online, as well as letters by from important historical figures, drawings and notes by artists and scientists such as Michelangelo and Galileo, as well as treaties from all eras in history.
Click to view the Vatican Library
(Worldwide)
---
---
QUICK FREEBIE TIP:

Filling out form after form can be quite tedious. To make this process faster, you can use autofill software. Autofill software remembers information such as your name and address and automatically fills in the blanks for you on forms. Roboform is a great free autofill software download. The Google toolbar has an autofill function and

Firefox

offers a free Autofill Form Add On for their browser.
Click for more quick freebie tips
---
◊
Enjoying all the freebies? Want to keep up with the latest free stuff, deals, coupons, and other ways to save money? Subscribe to
Frugal Freebies'
email updates or RSS Feed
! - it's free!
◊
Check us out on Twitter and join in the conversation of even more great freebies, deals and coupons on our
Frugal Freebies
fan page on Facebook.