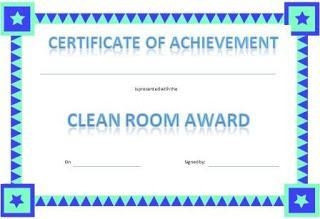 Free Printable Absolutely Incredible Kid Day Coupons
--
Fill out and give it to a child in your life for
Absolutely Incredible Kid Day
!
♦ One Breakfast in Bed
♦ All the Cartoons You Can Watch on One Saturday
♦ I'll Do the Chores for the Night
♦ One Fast Food Trip
♦ Extra Video Game Time
♦ Have a Friend Stay Overnight
♦ Choose the dinner of YOUR choice
♦ Stay Up Late!
Free Printable Lunchbox Love Notes
--
Write a special lunch box note to put in your child's lunch. It'll put a smile on their face!...
Free Printable Certificates
--
Certificate for Losing the First Tooth, Certificates and Rewards Printables, Certificate for the First Time Reading a Book, Certificate for Riding a Bike Without Training Wheels and more!
Printable Medals To Award Kids
--
Medals you can print, decorate, and award to students for outstanding performances in sports, spelling, math, and other subjects.
123 Certificates
--
Free printable certificates, certificate templates for kids, and blank certificates, certificates of appreciation, honor, and merit.
KidCerts.com - Create Your Own Printable Award Certificates
--
Use their Pre-Made Awards... or... Create Your Own Special Awards!
Certificate Templates for Kids
--
At Certificate Templates for Kids, you;ll find fun printable certificate templates for kids of all ages. From preschool and kindergarten to elementary school and beyond…show the kids that they did a great job with a custom certificate made especially for them!
Behavior Charts for Kids
--
Download free printable behavior charts for kids, including ADHD charts, that can be used with stars or stickers to help with any type of child behavior problem. Whether you are having trouble potty training a toddler or getting an older child to do his/her homework, using free potty charts or a homework chart is a great way to motivate desirable behavior.
---
QUICK FREEBIE TIP:

When the site asks where you heard about them, say friend/family, not a freebie site. Right-clicking and copying the link location and pasting it in a new browser, rather than clicking the link can help too. Sometimes they won't send if they know you came from a freebie site.
Click for more quick freebie tips
---