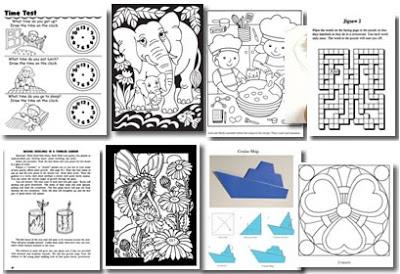 Dover Coloring Books
are a favorite of parents and teachers, and now you can receive
free Dover Coloring pages
every week.
Do you enjoy children's books?
Looking for fun activities for birthday parties, family get-togethers, road trips, and other events?
Want to save money?
Then it makes sense to sign up for
Dover's Children's Book Sampler.
It's totally free and you'll get:
• Free coloring pages, puzzles, paper dolls, fairy tales and more
• Exclusive money-saving offers
• Gift ideas for any occasion
• 5 Star Reviews from fellow Dover readers
• The latest news about eBooks, new releases and more
Click for free colouring pages
(Worldwide)
---
NOTE -
If any of the above links are not working or the freebies or coupons no longer available, please post a blog comment below and I'll edit it!
---
QUICK FREEBIE TIP:
One reader doesn't like using her real name, so she has her dog apply for all the freebies. She uses her last name so the mail will get there. She knows when a spam phone call comes in because they ask for the dog.
Click for more quick freebie tips
---