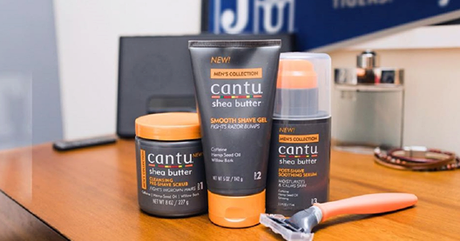 Treat your man to FREE samples of
Cantu Men's Collection
, while supplies last.
Cantu Men's collection
is specifically formulated for the needs of men with wavy, curly, and coarse hair.
All-in-one Shampoo, conditioner and body wash --
moisturizes dry scalp and skin. Infused with caffeine and hemp seed oil to help hair grow stronger, thicker, healthier, and increases scalp health.
Cantu Beard Oil --
unique blend of caffeine, hemp seed oil, and tea tree oil seals in moisture to soften and nourish hair.
Cantu Men's Cream Pomade --
provides a strong hold and soft touch. Our unique blend of caffeine, hemp seed oil, and shea butter delivers strong hold and defined curls with touchably soft results.
Cantu Men's Leave-In Conditioner --
deeply moisturizes to help prevent and repair dry, brittle hair.
Cleansing Pre-Shave Scrub --
helps minimize ingrown hairs. Exfoliates the skin and aids in healthy hair growth, helping to minimize ingrown hairs.
Click for free samples
(US/CANADA)
---