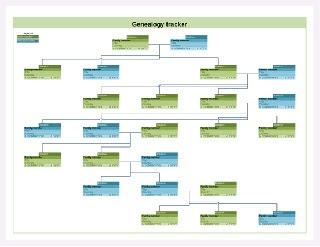 Microsoft has 1,000's of templates and printables you can download and print.
Here are just a few more I found
•
Family tree (landscape, U.S. units)
Document your family tree with this theme ready genealogy tracker that allows you to record the date of birth, sex, city, country and name of your relations.
•
Welcome Baby!
This banner spells it out with brightly colored letters in blue, brown, and orange - to honor his birthday and homecoming. Want a different greeting? Just copy the slides to make more letters, then replace a letter with the one you need. When you're ready, print the letters, cut along the dotted line, and display the banner where everyone, especially the baby, can see.
Welcome Baby Boy Banner
- or -
Welcome Baby Girl Banner
• Money envelope (toy train design)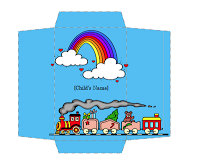 This money envelope is child friendly, featuring a toy train and shimmering rainbow set against a light blue background; includes a customizable name.
•
Baby Growth Chart
•
Baby Growth Chart
•
Baby shower party planner
•
Baby shower party planner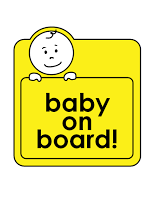 •
Baby On Board sign
•
Pregnancy calendar
Keep track of your pregnancy, due date, appointments, important dates, etc. with this beautiful template. Color coding of the weeks, automatic countdown, and room for notes make this a must have before the big day!
•
Things to take to hospital when having baby
•
Expectant mother's hospital checklist
Be prepared for delivery day with this expectant mother's checklist template, with items for mother, coach, and baby.
•
Newborn baby checklist
•
Infant feeding log
Keep a log of baby's intake and output with this template. Each page contains data for two days, with space to record the times, lengths and amounts of feedings, and when baby had wet diapers and bowel movements.
•
Daily infant schedule and weight tracker
Track baby's feedings, diaper changes, intake, output, and weight each day with this template, broken down into hourly time blocks. The template charts weight progress and calculates daily averages.
NOTE -
If any of the above links are not working or the freebies or coupons no longer available, please post a blog comment below and I'll edit it!
---
QUICK FREEBIE TIP:
It's a great idea to note the date you request a freebie. Most samples arrive 6-8 weeks after you've asked for them, unless it says otherwise on the confirmation page.
Click for more quick freebie tips
---
◊
Enjoying all the freebies? Want to keep up with the latest free stuff, deals, coupons, and other ways to save money? Subscribe to
Frugal Freebies'
email updates or RSS Feed
! - it's free!
◊
Check us out on Twitter, and join in the conversation of even more great freebies, deals and coupons on our
Frugal Freebies
fan page on Facebook and
Google+. We are even on Pinterest!
More Frugal Blogs and Websites:
◊
Born to Love: All your cloth diapering needs, and much more - naturally! We are strong advocates of the personal, social and environmental benefits of natural parenting.
◊
Frugal Baby Tips: Money-saving tips on diapering, diaper washing, safety, slings and baby carriers, toys, clothing, nursing, menstrual needs, traveling with kids, more!
◊
Jamberry Nails: The hottest trend in nail design. Get high-end nail art without the fuss of polish - or expensive salon visits! Like us on Facebook!
◊
Oshawa Journal: A Step Back in Time to the Village of Oshawa - historical family timelines, news clippings, birth/marriage/death/grave records, photos and stories of the people I am researching, as well as the history of streets and houses in the village of Oshawa.