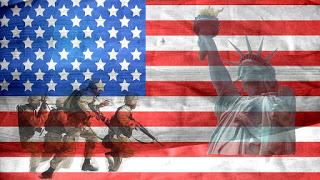 If you see something I missed feel free to share it and I will add it to the list!
Looks like some are celebrating on Sunday, and some on Monday - so conceivable you could ha breakfast, lunch and supper both days - six free meals!
Where will you be eating for free?
<1-- --="" ca.mysavings.com="" eterans-day="" free-samples="" https:="" pid="302245&padid=2040035">
Free Food:
🎖️

  54th Street Grill

- Veterans and Active Duty Military, enjoy any free entree* up to *$12 this Sunday, 11-11-18! Then jump over to their Instagram account to find out how to honor your vet and enter for a chance to win a gift card from

54th Street.

🎖️

  Acapulco

- Saluting Veterans with Complimentary Meals on Veterans Day. The complimentary meal will be a 3-item combo, choosing among Tacos, Enchiladas, Taquitos, Tamales and Chile Relleno. Requries valid ID. Meal is free of charge at any time from 3pm until closing time. Not available during brunch.

🎖️

  Applebee's

- on a mission to proudly serve one million free meals to neighborhood military heroes. For the 11th year, Applebee's restaurants nationwide will invite all veterans and active-duty military to visit their local restaurants on Veterans Day to enjoy a complimentary full-size entree from an exclusive menu.

🎖️

  Arooga's

- saluting America's Veterans and Active Duty Military with a free meal on Monday, November 12, 2018 in observance of Veterans Day all day at all locations

(excluding Patchogue, NY).

🎖️

  Aspen Creek Grill

- offering scratch-made, comfort fresh food and a full-service bar, will serve complimentary meals from a special menu to both active duty and military veterans from 11 a.m. to close on Monday November 12th in recognition of Veterans Day.

🎖️

  Backyard Burgers

- offering a free Back Yard Classic Burger to all active duty service members and veterans who show their military ID, discharge papers, proof of service or are in uniform. No purchase is necessary for veterans to get this complimentary burger.

🎖️

  Baker's Square

- In honor of Veterans Day, active duty military and veterans can enjoy a FREE breakfast* on Sunday, November 11, 2018. Veterans and active duty members can select from three Buttermilk Pancakes, three slices of French Toast or one Belgian Waffle. And, on that same date, all Veterans and active duty members who dine with us will receive a 20% off the entire check coupon** valid for their next visit. Just present a valid military ID to your server when ordering.

🎖️

  Bar Louie

- From open to close on Sunday, November 11, every

Bar Louie

throughout the country will offer veterans and military personnel a free burger or flatbread up to a $15 value when they show a valid military I.D. Additionally, through its week-long

Mission for Vets

campaign, from Monday, November 5 to Monday, November 12,

Bar Louie

invites its guests to donate via an add-on to their checks. All proceeds will be donated to

Operation Homefront's Critical Financial Assistance

program to help veterans and their families in immediate need.

 

🎖️

  BJ's Restaurants and Brewhouse

- On Veterans Day

(Sunday, November 11)

, all service members can enjoy a complimentary entree up to $12.95, plus a free

Dr Pepper

beverage, by presenting a military ID or proof of service at any

BJ's Restaurant and Brewhouse

nationwide. In addition, beginning November 1 and throughout the month, current and retired military can reserve a free

Pizookie

® as part of the restaurant's

Buy a Hero a Pizookie

program. With a contribution of $1 of more, guests will receive a bounce-back coupon for a FREE

Pizookie

® with any food purchase of $9.95 valid through 12/31/18. To get the fund started,

BJ's

and

Dr Pepper

are contributing 11,000 free

Pizookies

® for our military heroes.

🎖️

  Bob Evans

- Veterans and Active Duty Military, this Veterans' Day your meal is FREE. Join

Bob Evans

for breakfast, lunch or dinner on Sunday, November 11, 2018 and they will treat you to one of six favorites.

🎖️

  Bonanza Steakhouse

- From 4pm-close on Veterans Day, all former and current military service men and women enjoy a free buffet

(beverage not included)

from participating Ponderosa locations. Contact your local Ponderosa for more details.

🎖️

  Branns

- If you're a veteran or active military, get a FREE 6 oz. steak with 2 side choices on Nov. 11 for Veterans Day! Just their way of honoring the brave men and woman who have helped protect our freedom!

🎖️

  Buffalo Wild Wings

- Offer valid for one small order of Traditional or Boneless Wings and a side of fries. Dine-in only on November 11, 2018. Must present acceptable proof of military service, which include: permanent or temporary US military ID cards, a DD214, veteran's card, a photograph of yourself in military uniform, or dine-in at a participating location in uniform.

🎖️

Burntwood Tavern

- Free Lunch or Dinner for all Veterans and Active Military on Monday, November 12, 2018. 

- Calhouns

- Free Meal 

- California Pizza Kitchen

- Free Entree

 - Casey's General Store

- Free coffee 

- Cattlemens

- Free 8oz. Steak

 - Chevys Fresh Mex

- Free meal 

- Chickie's and Pete's

- Free order of crab fries

 - Country Cookin

- Free meal 

- Country Kitchen

- Free country scramble 

- Cracker Barrel

- Free slice of cake or coffee beverage

 - Denny's

- Free Grand Slam on Nov. 10th 

- Dunkin Donuts

- Free donut

 - El Chico Cafe

- Free entree 

- El Torito

- Free meal

 - El Torito Grill

- Free meal 

- Famous Dave's

- Free 2 Meat Combo

 -

Fatz Southern Kitchen

- Free Calabash Chicken 

- Firebirds

- Free meal 

- Friendly's

 - Free Breakfast, Lunch and Dinner 

- Golden Corral

 - Free Dinner

 - Green Mill Restaurant and Bar

- Free meal for lunch or dinner 

- Hamburger Stand

- Free burger, fries and Pepsi

 - Hooters

 - All military eat for free 

- Huddle House

- Free order of sweet cakes from Nov. 9th-12th 

- Hy-Vee

- Free Breakfast

 - IHOP

 - Free meal 

- JJ's Red Hots

 - Free Meal

-

Jon Smith Subs

- Free steak bomb sub 

- K+W Cafeteria

- Free Meal

 - Krispy Kreme

- Free doughnut and coffee 

- Krystal

 - Free Breakfast Sausage Biscuit 

- LaMar's Donuts

- Free donut and coffee

 - Lime Fresh Mexican Grill

- Free taco and drink

 -

Little Caesars

- Free lunch combo 

- Logan's Roadhouse

- Free meal from special Veterans Day menu

 -

Macaroni Grill

- Free ricotta meatballs and spaghetti meal

 - Main Event

- Vets and active duty eat free + free $10 Funcard on 11/11 

- Margarita's Mexican Restaurant

- 2 Free entrees

 - Max and Erma's

- Free Cheeseburger, Fries and Drink 

- McCormick and Schmick's Seafood and Steaks

 - Free Lunch or Dinner Entree 

- Menchie's

- Free 6oz. Frozen Yogurt 

- Mission BBQ

- Free Sandwich &and Cake 

- Native Grill and Wings

- Free item up to $11.99 

- Nekter Juice Bar

- Free 16 oz juice or moothie

 -

NYC Bagel and Sandwich Shop

- Free bagel and coffee 

- O'Charley's

- Free meal

 - Olive Garden

- Free meal 

- On The Border

- Free meal

 -

Outback Steakhouse

- Free appetizer and dessert 

- Panera

- Free you pick two

 - Peet's Coffee and Tea

- Free coffee or tea

-

Perkins

- Free breakfast

 -

Pilot Flying J

- Free breakfast with the app

 - Pinnacle Entertainment

- Free lunch buffet 

- Ponderosa

- Free Buffet 

- Price Chopper

- Free coffee and doughnut 

- Primanti Bros 

- Free classic Primanti sandwich

 - Red Lobster

- Free appetizer or dessert 

- Red Robin

 - Free Burger and Fries 

- Rock and Brews

- Free Sandwich for Vets, Active Duty and 1st Responders 

- Romano's Macaroni Grill

- Free Mom's Ricotta Meatballs and Spaghetti entrée

 - Ruby Tuesday

 - Free Appetizer 

- Quaker Steak and Lube

- Free meal

 - Shari's Cafe and Pies

- Free pancake breakfast

 -

Sheetz

- Free sub, drink and car wash 

- Shoney's

 - Free All You Can Eat Breakfast Bar

 - Sizzler

- Free Lunch

 -

Sonnys BBQ

- Free pork combo meal

 -

Starbucks

- Free tall coffee 

- Tap House Grill

- Free meal

 - Tijuana Flats

- Free entree on 11/11

 - Texas Roadhouse

 - Free Lunch 

- TGI Friday's

- Free meal 

- Village Inn

- Free INN-credible VIB Basket

 - Weinerschnitzel

- Free Chili Dog, Fries and Drink 

- Wild Wing Cafe

- Free Any Awesome Salad, Wild Wrap, Beefy Burger or Chicken Sandwich 

- WingHouse Bar and Grill

- Free meal

 - Woods Coffee

- Free coffee 

- World of Beer

- Free beer or $5 off your check 

- Yard House

- Free appetizer 

- Zoup!

- Free 16 oz bowl of soup on 11/10
More Freebies:
 - 9/11 Memorial and Museum
- Free admission Nov 7-11th
 - B+B's for Vets
- Free night at an inn or bed and breakfast
 - Colonial Williamsburg
- Free Admission Ticket Nov. 10-13th
 - Grace For Vets
- Free Car Wash
 - Great Clips
 - Free Haircut or Haircut Card
 - Harley Davidson
- Free Harley t-shirt w/military ID at participating dealers 
- Knott's Berry Farm
- Free admission
 - LEGOLAND Florida
- Free admission 
- LinkedIn
- Free 1-year premium subscription 
- Mount Vernon
- Free admission 
- National Parks
 - Free Entry 
- SeaWorld Busch Gardens and Sesame Place Parks
- Free admission
 - Sports Clips
- Free haircuts for active duty military and veterans
 - Queen Mary
- Free Admission
 -
Walgreens
- Free flu shot for VA-enrolled vets
Deals:
 -
Anthony's Coal Fired Pizza
- Free pizza with purchase
 -
Chipotle
- Bogo offer
 -
Chompie's
- 20% off a single entree
 - Firebirds Wood Fired Grill
- Bogo free meal if you're dining with a servicemen
 - Fogo de Chao
- 50% off for vets and active duty 
- Home Town Buffet
- 15% off every Monday
 -
IKEA
- $5 off coupon in restaurant or bistro
 -
Lucille's Smokehouse
- Teams up with Round It Up America to raise funds for military
 -
O'Charley's
- $5 off future dining with $5 donation to Folded Flag Foundation
 -
Spaghetti Warehouse
- BOGO free entree
 -
Target
- 10% off Military Discount Nov 4-12th
 -
TravelCenters TA or Petro
- Free hat with oil change
MORE:
2018 Discounts and Veterans Day Deals
and
2018 Local Veterans Day Deals for Veterans