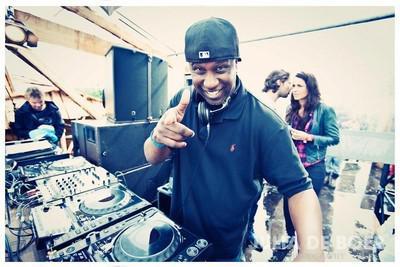 Todd Terry
is a true house music legend and I was stoked to check out his SoundCloud page and find some free tracks! If you are not familiar with Todd Terry, please explore the links below the tracks. He has been producing and DJ-ing since the mid 1980s and has been nominated for a Grammy award. In addition to all his underground tracks and projects, Terry also has remixed some of the biggest names in pop music including Everything But The Girl, Bjork, Annie Lennox, George Michael, Garbage, Jamiroquai and The Cardigans.
This track was the pre-release version of Lazy Afternoon by the Todd Terry All Stars.
Todd Terry - The Lazy DUB (House Killa Mix) [click to download]
The original version of "Can You Party" was released in 1988. Todd Terry dug this out of the vaults and re-mastered and re-released it last year along with 3 other classic tracks as part of his Rare Grooves series.
Royal House - Can You Party (Todd Terry UK Remixxx) [click to download]
This is a newer Todd Terry track, released last year on InHouse Records. A nice bouncy jackin' house track with an old school vibe.
Todd Terry - Amerinigga [click to download]
Click Here to buy Todd Terry music from iTunes.
Click Here
to purchase Todd Terry music from Beatport.
Todd Terry official site
Todd Terry Facebook page
Todd Terry SoundCloud