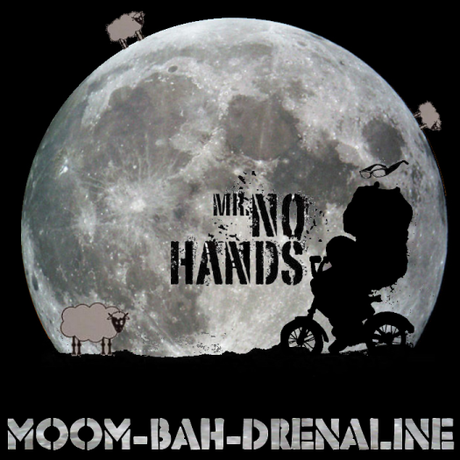 With a name inspired by his love for BMX tricks, East London's Dave Clough aka Mr No Hands, has rapidly crafted a canny reputation. The musician, DJ and animation artist has released his debut completion album, No Handed Music, with each track accompanied by one of his unique animated videos, leading to appearances at festivals such as Global Gathering and Glade.
Through his
YouTube channel
, Mr No Hands has picked up an army of fans who regularly look forward to his animated musical capers, which have grown from being crafted in a modernist lo-fi Lowry style (without the bad weather and the drab colours), to freestyling stickmen and quirky 3D animations. Alongside his own regular page in Mixmag, Mr No Hands was appointed as one of the judges on their competition to find the best clubbing filmmakers which saw the magazine join forces with the British Film Institute's cutting edge 'Bug' music video event.
Having been awarded 'Tune of the Month' in both DJ Mag and Mixmag, his music has picked up huge support from DJs Ali B, Bassbin Twins, The Stanton Warriors, Meat Katie and The Plump DJs who heavily supported the edit Mr No Hands did of their own 'System Addict' track.
Mr No Hands also runs the
Life Support Machine
music site featuring tons of fresh broken beat and bass heavy sounds.
The new track from Mr No Hands which you can stream and download below, is a remix of his acid breaks track he made with The Bassbin Twins called "Adrenaline Ltd". The new version is slowed down, extended and sexified.
Mr No Hands - Moombahdrenaline
Here is the original version of Adrenaline Ltd to stream:
Here is the original post when the free track was an exclusive release via Life Support Machine:
http://lifesupportmachine.co.uk/tracks/mr-no-hands-moombahdrenaline-exclusive/
Mr No Hands SoundCloud
Mr No Hands Facebook page
Mr No Hands Twitter
Life Support Machine Facebook page
Life Support Machine Twitter
Share