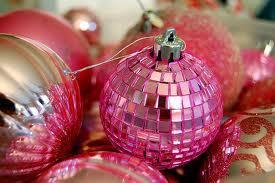 Happy Holidays to all of my Tennis Fixation followers!  Whether you're anxiously awaiting Christmas or in the middle of your Hannukah happiness, I wanted to put together some kind of helpful holiday gift for you.  So I came up with a really good one – Free Tennis Lessons!
I know that, just like me, you are always looking for ways to improve your game.  So here are a few things, a few absolutely FREE things, that I use to help me play better tennis.  I hope you'll enjoy looking through these free tennis lessons and applying some of them to your tennis game as you enjoy your holiday season.
And now, get ready to unwrap some free tennis lessons!
1. On-line Videos – Video lessons are the next best thing to paying a pro to work with you. Actually, they might be better. Because there are plenty of great video lessons you can access any time, day or night, and they're absolutely free! YouTube is a fantastic place to find video tennis lessons and here are a few of the channels I keep up with to help improve my tennis game):
2.  Websites – There are so many great tennis instruction websites out there that's its hard to list just a few.  But here are my very favorite ones, the websites I go to again and again for instructional help:
3.  Podcasts – If you're looking to get some tennis instruction when you're on the go, then you definitely need to check out the wonderful world of podcasts.  Podcasts are digital media files, audio or video, that you can download to your computer, iPod or MP3 player to listen to or watch at your leisure.  I get my tennis podcasts on iTunes but you can do a Google search to find all kinds of podcasts outside the iTunes world.  Here are a few of my favorites:
4.  Apps – Just so you can ALWAYS be learning about tennis, there are a few really good apps where you can get top-notch tennis instruction, even out on the court.  I use these on my iPhone:
So there you go – lots and lots of free tennis lessons for you to put to use over the holiday season. Here's hoping your holidays are very happy ones!

© Kim Selzman 2012 All Rights Reserved