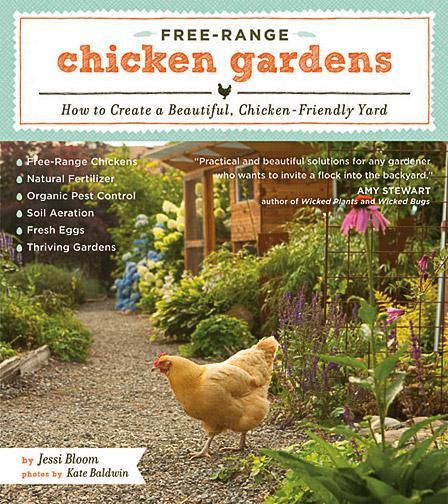 Sure, they lay eggs but do you know how beneficial they are to a garden?
I'm giving away a copy of this fabulous book. Leave a comment to be entered in the drawing.
My neighbor owns a half dozen chickens and every one of them is named Dixie. (The Dixie Chicks, get it? I thought that was so clever.)
She also owns a turkey ~ a turkey with no name ~ and I was quite worried about his future.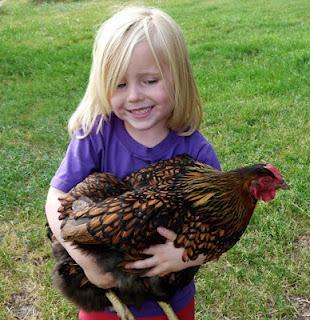 She spends half her day hanging out in the coop.
When he waddled out of the coop the week after Thanksgiving I breathed a mighty sigh of relief. So, he was not intended to be dinner after all. It sure is cute seeing him waddle about their gardens.
Friday's Freebie is showing up a day early this week so you can get in on the tail end of a pretty cool contest.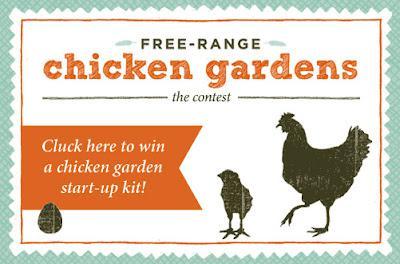 ENTER TO WIN A CHICKEN GARDEN KIT!
Go HERE and enter to win a complete chicken garden start up kit! 
Seriously? You're still reading?
 Scoot on over there right now. 'Cause this contest ends 2/17/12Which is...
tomorrow
.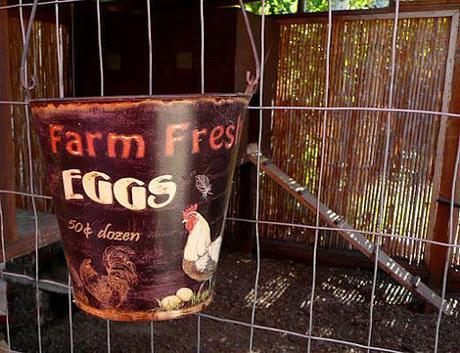 Being the flower crazy chick that I am, I've been toying with the idea of raising chickens ~ though that has little to do with the delicious eggs they bring to the party.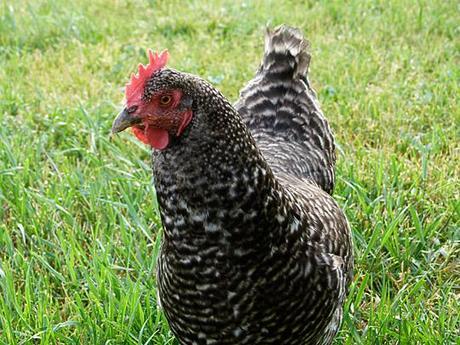 They're all named Dixie.
It would be grand to have a free-roaming flock of colorful chickens doing battle with the bugs that plague my garden. They tend to ignore flowering plants, so I've a feeling we'd get along pretty well.
Then there's the fertilizer factor...
And, of course, the egg thing. You'd be hard pressed to talk me into touching a bowl of oatmeal, eggs for breakfast are the next best fill 'er up meal.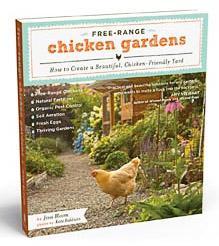 FREE-RANGEChicken Gardens~ by Jessi Bloom
I loved everything about this book. It's colorful design. (Definitely coffee table material.) The fact that I learned something new on every page. Author, Jessi Bloom's, delightful writing style. Plus, the bigger picture of what she's trying to promote: Beautiful, chicken friendly, organic gardens and the bonus of farm fresh eggs! Just by inviting a couple of cluckers into your life.
* Timberland Press
gave
me this book to read and review
and now I'm giving it to you.
Just leave me a comment if you'd like to be included in the random drawing for this book.

Follow @Kate_HAGardens