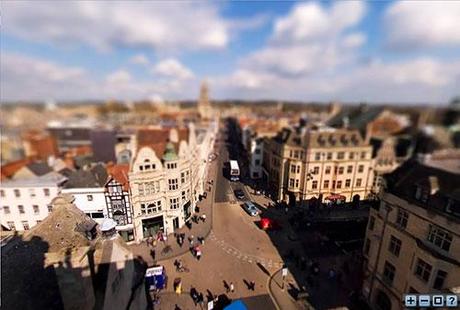 Little people, little serfs, little corporate chattel - you, down there in your choking industrial towns, in your rat-infested financial cities, in your slums, your shanty towns, your cess pits - what on earth are you doing, day in, day out?
In your DEBT PRISON.
In your BAD DIET PRISON.
In your ORGANISED RELIGION PRISON.
I really can't understand why You The People put up with your insidious Corporate War Machine prison-sentence lives, quoting your contradictory Bibles and your out-of-date Korans at each other like you believe it means something. Thinking that financial growth is relevant to a peaceful life under an umbrella of Corporate Espionage. Thinking that chronic obesity and insane over-population are acceptable ways to manage a planet's limited resources.
What JOY, what REAL VALUE are you getting from your Consumerist existence?  How are you 'contributing' to the world? How will you be remembered, by history? Will they write songs of your collective realisation that 'there's a better way for all'?