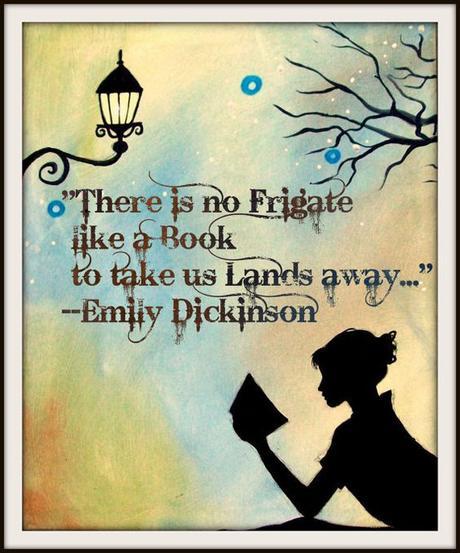 Being a novelist (author of two novels so far), I probably shouldn't be encouraging people to look for free ebooks. But I'm also a reader. And being a reader, I do understand the joy of free books. These days, there are numerous websites and apps where you can find these free books. In this post, you'd find five of the best and most popular services that offer free ebooks and audio books legally and without any piracy.
But before that, on behalf of all authors, I'd like to say that we give away our books for free in hope of winning readers' love. And you as a reader can give us this love by leaving a review on retailers like Amazon, Google Play Store. And if you could spare time to send a message or leave a comment or review on authors' website or blog, we'll love you for it.
That said, let me now introduce the five services from where you can download free books. Four of these services are as useful for authors as they are for readers.
Oodles Books

Ereader app with Free Ebooks & free Audio books. Authors can publish their free writings
Oodles Books is still quite new and a work in progress. Yet I'm mentioning Oodles Books first because this is an app that allows users not just to download free ebooks but also free audiobooks. Oodles Books offers books primarily through its Android and iOS apps. Although readers can download books from the website of Oodles Books, but as yet the interface of the website does not encourage browsing for books. So the website is not much use for readers. But the website welcomes writers to publish their stories, poems etc. on Oodles Books. These are then made available for free to readers.
The app is very easy to use. The Home Page shows sections of free classic ebooks, free audio books and the books currently in the user's library. The app also allows users to upload the epub files present in their device to this app. I tried loading a mobi file on an Android app and that worked too. I could read it. These user uploaded files are shown in a separate tab.
It is an ebook reader and an ebooks store combined into one. You can browse, download and read ebooks using this single app. It also allows users to download free audio books. The audio book store is quite extensive.
The ereader of this app can integrate with Colour Dictionary if it the dictionary is installed on the device. The reader allows customizing background and font. It also allows sharing and copying text and to backup the ebooks on Google Drive. And as per the information I got, the app would soon acquire the ability to sync books across devices.
Oodles Books also has lots of new free books, including my Happiness Lies Within. But as yet, the app does not feature any new free ebook on its Home Page. Only copyright free classics are featured on the Home Page. But lets hope it would soon be easier to find free new ebooks on Oodles Books.
If you enjoy reading or listening to classics, than do check out this app. It has a vast collection of classic ebooks and audiobooks.
Oodles Books Android App
Oodles Books iOS App
Moon + Reader

Free / Pro ereader apps with lots of customization, free classics catalog.

Only for Android
Moon + Reader primarily is an ebook reader app with awesome features and customization options. It too has a catalog of stores from where users can download free classics. The user interface for downloading books is not quite as interesting or user friendly as Oodles Books though. And there are no audio books on Moon Plus Reader. The high points of this app is its customization option. You can customize about everything on this app and use it as you like. It has a free version and a pro version. The pro version has more customization options. But even the free version is awesome. I have been using it since past several years and have built up a collection of over 100 ebooks downloaded from the stores in its catalog. The only thing I mind about Moon + Reader is that while it allows user to backup the ebooks on SD Card and Dropbox, syncing across devices is a problem. It also has an option to Sync reading position via Dropbox. But somehow, that never worked for me. Moon + Reader is available only for Android Devices. It can integrate Colour Dictionary too.
Free Android App
Pro Android App
eBookStage

Website / email service featuring free or discounted new ebooks & audiobooks for readers & promotion services for authors
Authors keep on offering their ebooks for free or at discounted prices at retailers like Amazon, Barnes & Noble, Kobo etc. eBookStage showcases these latest free and discounted ebook deals on their website and through their newsletter. It is an excellent way to discover new free and discounted books on popular ebook retailers. Lots of such services are now available that give information and links of latest ebook deals on popular retailers. But among the ones I tried, I found eBookStage's presentation and user interface best. You just need to register at their website and then you'll receive daily newsletter with information and links of new as well as some classics ebooks. eBookStage is a great way for readers to discover latest ebook deals. And it offers various packages to authors so they can use the service to promote their free or discounted ebooks available through Amazon, iTunes, Kobo etc.. From the website of eBookStage, you can also find free or discounted audio books.
If you love latest books, romances, mysteries, thrillers, then eBookStage is certainly worth checking out. Just read the info eBookstage provides about the books, follow the links and download the ebooks or audio books from your preferred retailer.
Visit eBookStage
Wattpad

Read free books (new & classics), publish your books & interact with other readers and writers
Wattpad is an immensely popular service that brings readers and writers together and encourages them to interact freely with each other. There are also several communities on Wattpad that users can join and interact with other users.
Wattpad has three things that make it so popular:
Wattpad makes it easy for anyone to publish their stories and books. There is no selection criteria. You can publish your work part by part and chapter by chapter or all at once. You are even free to go back and edit your previously published work on Wattpad. This helps numerous amateur authors to get their works read and gain confidence in their writing abilities.
All the books published on Wattpad are available to readers for free. Readers can browse through various popular categories like mystery, romance etc., and download and read whichever book they want. There's no fee, no charge. All this reading wealth available for free!
Readers can give their feedback by just commenting below the works. As easy as commenting on Facebook. This gives valuable feedback to writers and builds their fan following. The readers too have fun interacting with their favourite Wattpad authors.
Lots and lots of free ebooks are available for readers on Wattpad. However, as there is no selection criteria, there are many books that lack in quality and even basic grammar rules. But if you spend some time browsing through Wattpad website or app, you'll soon find some precious gems on it.
Visit Wattpad Website
Wattpad Android App
Wattpad iOS App
Wattpad Windows App
Smashwords

Authors publish ebooks for free. Readerrs download and read paid, free and discounted ebooks
Smashwords is primarily a service that helps authors to publish their ebooks for free. Smashwords makes these ebooks available on their website and also on the retailers selected by the authors. These include Kobo, iTunes, Barnes & Noble etc. It's a very popular services with self-published authors.
But it is also a great resource of free and discounted ebooks. Many authors offer some of their ebooks for free or at a discounted price at Smashwords. Readers can easily find a great read by an Indie author by browsing categories like bestsellers, Highest Rated, Free, 0.99 or less. The best thing about Smashwords is that users can download the ebook in any format of their choice. Whether you want epub, or mobi or PDF. You can download the book in your preferred format at no extra cost. Users can also Gift the Smashwords books to their friends. And if they want to know more about an author, they can check out the author profile pages. Books downloaded from Smashwords can be read on any ereader devices and ereader apps.
Visit Smashwords
Visit Jyoti Arora on Smashwords
These are some of the best places where you can find great ebooks and audio books for free. If you like classics, you can find free classics on Oodles Books, Moon + Reader and also on Wattpad. Oodles Books and Moon + Reader are also awesome ereader apps. If you want free audio books, you can find them on Oodles Books and eBookStage. For fresh new books, Wattpad, Smashwords and eBookStage are awesome services.
In short, all these are great places to discover free books. Choose whichever suits your purpose best. But don't forget, behind every free book, there's a lot of hard work of the author. So if you download a free book of a new and aspiring author, don't forget to rewards them with your review and appreciation!
Talking about free ebooks, you are welcome to download my free collection of short stories. You can also download first 12 chapters of my second novel Lemon Girl . Don't miss these!