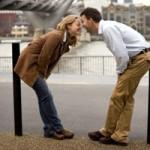 Free dating advice comes from me to you all year but for Christmas I have something special for you. I am a Dating Expert Advice writer at DatingWithoutDrama.com and we have a gift for all our single friends and fans.
I want you to go pick up your present and have a Merry Christmas from all the writers and coaches knowing we are cheering for you and your dating success in 2012! These gifts are usually sold as part of our business but we are giving them to you are loyal fans for free. Merry Christmas!
DatingWithoutDrama.com Gift  And Your Free Consultation with Me the DatingDiva40 "coax"
  Yes that's right we can talk about how to get your dating started out on the right foot this year with free dating advice. Each of you can get  one 30 minute chat and profile review…..just set your time between now and January 1. YourGiftFromMe . 
Let's get you Started out right this year with hope for a new and exciting adventure in dating and relating with FREE Dating advice.
Get your free dating advice and schedule a meeting with me. I'm so excited about a new way for us to talk and review your profiles. I want to expand my business and get to know my clients in a more personal way this year. I will still answer your e-mails and help you as we kick off the New Year with new ways to help you get the most out of dating.
If you don't have a Sweetie to kiss this New Years I want to see what we can do to change that.
My Client list is 10,000 and growing and I think we can make the most out of the free dating advice sessions and gifts that I'm sending to you. I can't wait to talk to you and help you get you love life on track. I have been lucky to meet so many other professionals in social media circles this past year. If I can't help you get to the next level in dating I will set you put with other coaches and consultants that can.