I adore fonts...I mean, really love them...
I spend as much time browsing font sites as I do on Pinterest...I think I may have a problem.
Lately I've come across some awesome school-themed fonts...just in time for all of your back-to-school projects!


I hope you like them...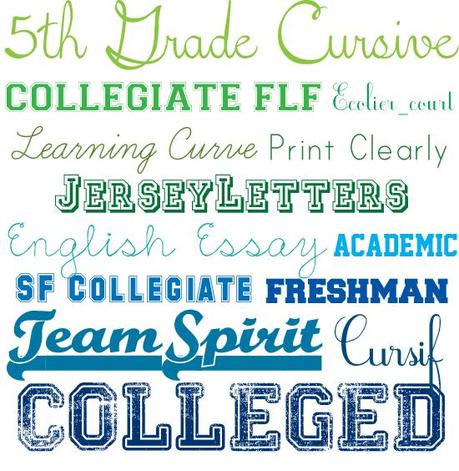 5th Grade Cursive  Collegiate FLF  Ecolier_Court   Learning Curve   Print Clearly   JerseyLetters   English Essay   AcademicSF Collegiate   Freshman   TeamSpirit   Cursif   Colleged
Have you found any awesome back-to-school fonts you'd like to share? I'd love to hear about them!