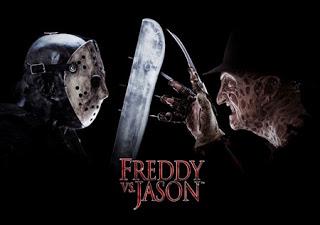 They gave us nightmare's, and now Freddy and Jason are back with a vengeance at Universal Orlando's Halloween Horror Nights 25. They dare you to enter the "Freddy vs. Jason" house. Be warned, your worst fears come true on Elm Street, then you'll come face-to-face with Jason at Camp Crystal Lake. Keep an eye out because Universal Orlando is haunted by more than Freddy and Jason, there are creatures lurking around every corner.
If you're planning a visit to Universal Orlando don't miss Halloween Horror Nights 25. Purchase your tickets, and prepare to be scared out of your wits, as mayhem and monsters take over the streets of Universal Orlando when the sun goes down!
To check out all the thrills, events, packages available, and news on Halloween Horror Nights 25, visit www.HalloweenHorrorNights.com/Orlando.