While I was in the Emergency Room finding out the results of my CT scan the unbelievable was happening outside (at least to me) it was snowing, sleeting and everything was turning into a sheet of ice. Where nearly a foot of snow called in some areas, nearly half a million people were left without power.
When I got word that there was a good possibility that I would be having surgery that night all I wanted was my Daddy to be there. (no matter how old I get I will always be a Daddy's Girl) my mom and husband were already there and he was all that was missing. When I called him to tell him he said his whole yard was a sheet of ice and the roads were pretty dangerous. Since I was inside the building I wasn't real sure of what it looked like out there. By the time I was discharged all the snow and ice was gone from where I was. But it was such a freak occurrence I was shocked. Today I went on The CNN app like I do most everyday and found this article and thought I would share it. The last recorded snow fall here in New Jersey for October before this storm was back in 1952 and was only a fraction of an inch. This year has been a "freak" weather year for New Jersey, with the heat index reaching 120 in the summer,
Hurricane Irene
which dropped 2 feet of water in some areas,is only the 3rd reported hurricane to make landfall in the Garden State, and now Snow in October. What does ths winter have in store for us? Will it be another Blizzard of '96 kind of year? Time will only tell.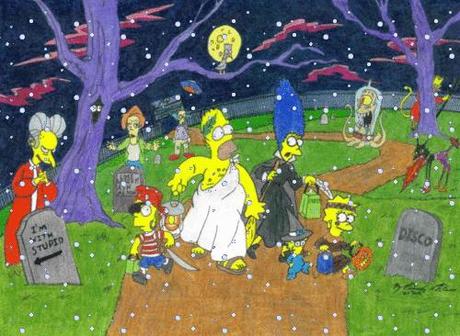 Freak snowstorm blamed for at least 22 deaths
By the CNN Wire Staff
(CNN) -- The freak snowstorm that pounded the eastern United States late last week, cutting power to hundreds of thousands of people, killed at least 22 people, officials said Thursday.
In Massachusetts, at least six deaths were related to the storm, and a seventh was under investigation, said Peter William Judge, public information officer for the Massachusetts Emergency Management Agency. Four of the deaths were linked to carbon monoxide poisoning; one person was electrocuted by a downed power line and one person died in a house fire blamed on the storm, he said.
In New Jersey, eight storm-related fatalities were tallied, including three people who burned to death in house fires, one person who died when a branch fell on him, another who died when a tree fell on him, and three people who died in motor vehicle accidents. A ninth death was under investigation.
In Connecticut, eight people died, four of them from carbon monoxide poisoning, said Gov. Dannel Malloy. In all, 91 shelters and 111 warming centers were to be open in the state Thursday night, he said.
An estimated 831,000 customers lost electricity during Saturday's storm, according to Connecticut Light & Power officials and the attorney general's office. The storm dropped at least a foot of snow in a band from West Virginia to Maine.
By Thursday afternoon, power had been restored to slightly more than half of the affected customers, said Dave Radanovich, a CL&P; spokesman. He predicted power would be fully restored by Monday morning.
The utility -- using workers from 20 states -- deployed 867 line crews composed of two or three workers each to repair downed transmission lines; another 628 tree crews and 550 support crews were aiding the effort, Radanovich said.
President Barack Obama has signed emergency declarations for New Hampshire and Connecticut, clearing the way for federal aid to supplement state and local response efforts.
Connecticut's attorney general called Thursday for regulators to investigate CL&P;, the state's main electric utility, over its handling of the storm.
Attorney General George Jepsen filed the request with the state's Public Utilities Regulatory Authority, which is already investigating CL&P; over its response to power outages during Tropical Storm Irene in September.
"The heavy, wet snow weighed down on the trees," Radanovich said. "Limbs were holding two times their normal weight," because the state's trees still have leaves on them.
In addition, CL&P; had less time to prepare for Saturday's storm by bringing in out-of-state crews ahead of time, according to Radanovich, since the storm hit with little notice. "Forecasts for this storm initially predicted only 6 inches of snow, but on Friday that jumped to a foot," he said.