It's been 6 weeks of renovation and the nursery is nearly finished! Today I've got a little peek of the room for you and want to talk specifically about the art we chose because it's one of my favorite things in the room and honestly probably the easiest things to execute.
Once the old ice damage was fixed, the board & batten and wallcovering were up, it was time to think about art, and we worked with Framebridge to make it happen. Framing is their specialty, which means they have it down to a science, from the ordering process, to the personal note tucked in with each framed piece, to including the hardware needed to hang your specific piece. It's obvious there's a lot of thought and love that goes into their craft.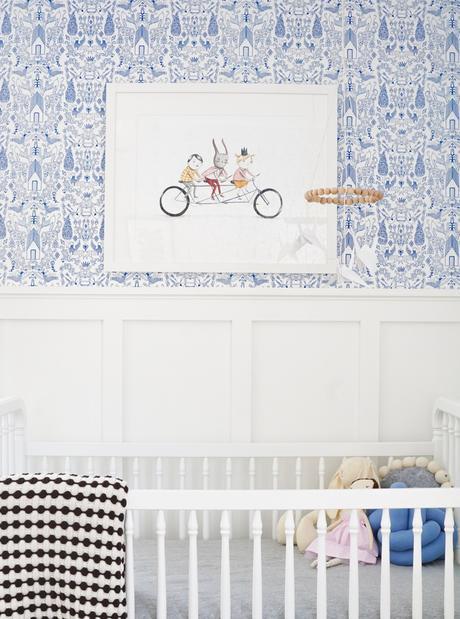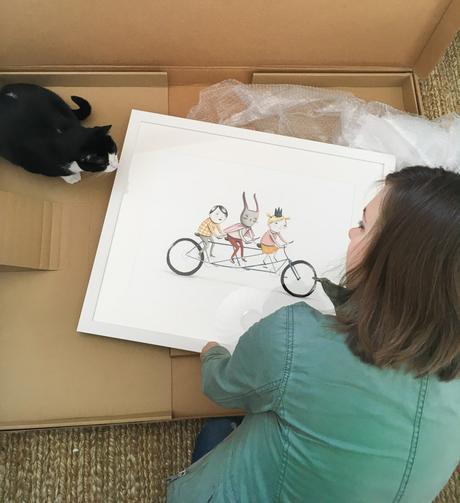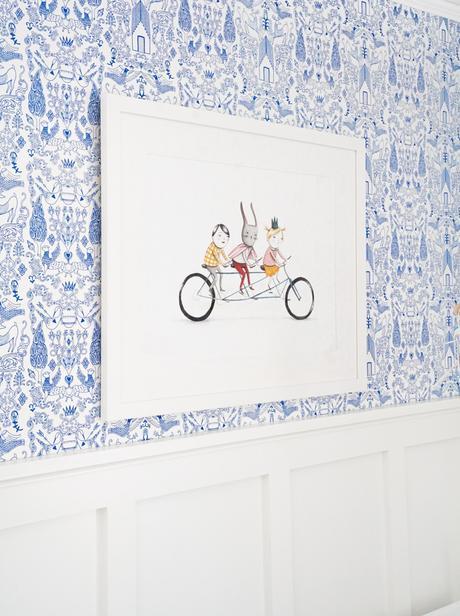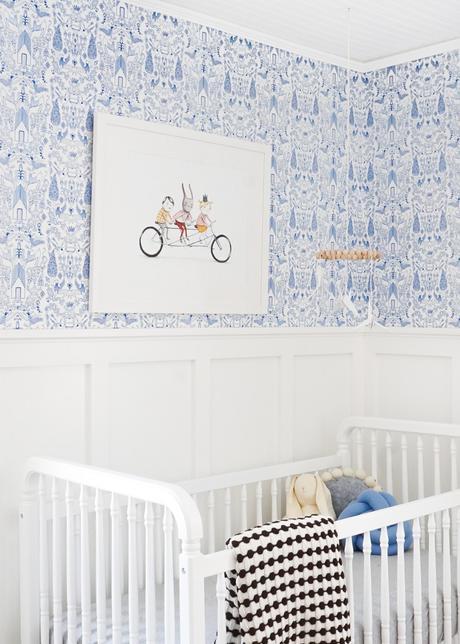 We wanted the wall decor to feel playful + spark imagination and creativity so we went with a downloadable print from Merillee Liddard's illustration shop, Tuesday Mourning for the large piece above the crib. Ken and I both love to bike ride, so the bicycle built for three was just all too perfect. Not to mention, the ample white space was great for breaking up the all over pattern of the wallcovering. On that same vein, we chose the white Irvine frame + white mat to help reinforce the white negative space. Sending Framebridge the digital print was as easy as uploading the file on their website. They print it out, frame it up and send it to your doorstep.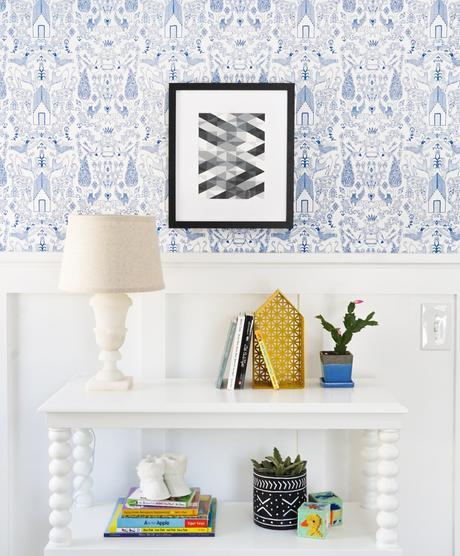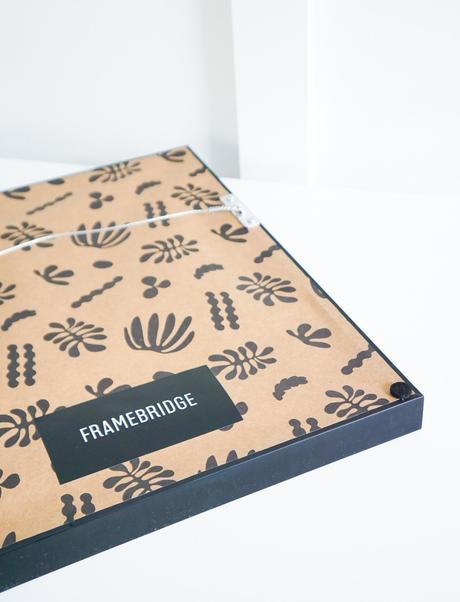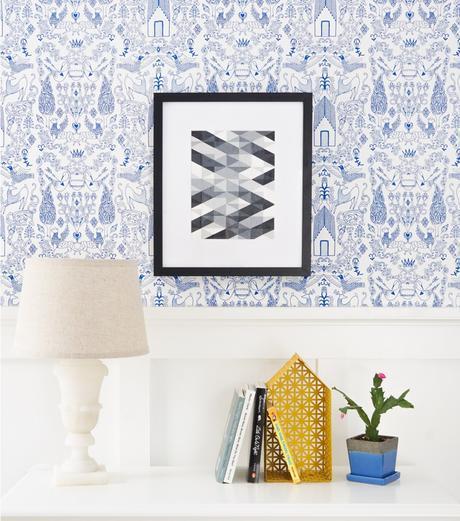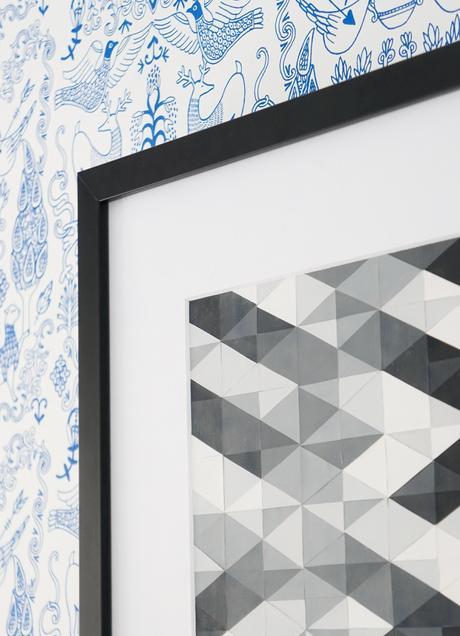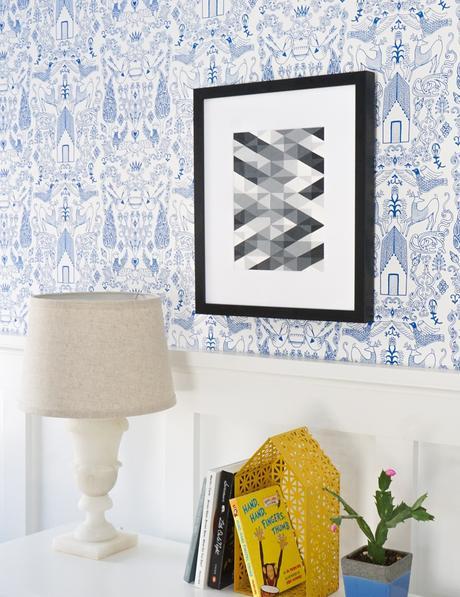 The 2nd piece in the room was one I created in an art class back in college. These tiny hand-painted triangles are a study in shade gradation and background vs foreground. (Well that, and a study in patience for hand painting all those little triangles. I still can't believe that was one of our assignments!) I've liked the geometric "edge" of this piece for years and was excited to be able to unearth it from storage for the room. The black Mercer slim frame and white mat really define the piece helping it pop off the wall. With original art, Framebridge sends you a sturdy envelope (no extra charge) to send it back to them for framing, so no matter your art situation, they've got it covered.
It's so much fun to see these pieces come to life with professional framing. If you're thinking about framing a piece of your art or one from your favorite artist, I'd highly recommend checking Framebridge out. And as a little new year treat, take 15% off your first order with promo code francoisetmoi15 !
Stop back later this week for the full nursery reveal and more shots of these gorg framed art pieces!
Like this post? Don't forget to pin for later!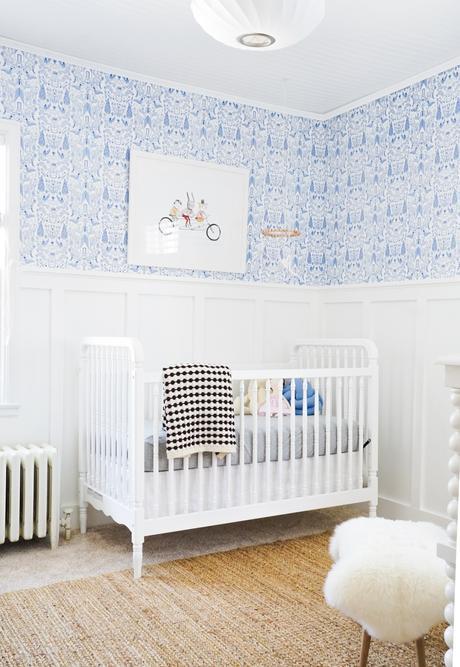 This post was made possible by Framebridge. Thank you for supporting the brands that allow Francois et Moi to continue creating new and original content!