Francis of Assisi is hands-down one of the greatest, most influential F's to ever walk the earth. As the son of a wealthy merchant, he could have lived a comfortable, sumptuous life of leisure and pleasure. He could have 'had it all' by the world's standards. While apparently he did indulge in his early years and 'drank his quart of sin' as Shane MacGowan might say, he experienced a transformation so remarkable that he is still revered, widely discussed and even lending his handle to popes to this day.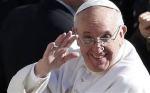 Pope Francis
Growing up, Francis had everything a nice Italian boy could want: money, power, all the requisite food and drink. He probably had many nice tracksuits and one of those gold chains with a horn on it. But what he wanted was glory.
Francis thought he could achieve the new heights of respect and prestige he craved through military glory. He got more than what he bargained for however, as he was captured during a battle against Assisi's neighbor-rivals Perugia. Francis spent a year in a dungeon until he was ransomed.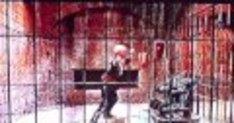 Not sure if Francis tried escaping the dungeon? "Gonna make it!"
Sources seem to indicate that this experience wasn't really the turning point for Francis, but certainly his time spent in a medieval dungeon must have caused some consideration on how he was going to spend his remaining time on earth.

Upon his return to Assisi, Francis resumed his YOLO lifestyle. Eventually he became more and more disillusioned by worldly things, which started to seem hollow and unfulfilling. His wealthy father became increasingly enraged as his son started caring less about business and frittered away resources. Eventually his father disowned him after a public spectacle in front of a local bishop, in which he was probably all like, "My son, my-a bambino! What I'm gonna do with you? What's a matta ya face, huh?"
Francis had several more profound experiences that led to his dramatic transformation – most involving firsthand interactions with genuine poverty, with those who languished in the lowest ranks of society. Eventually he started hanging out in robes, spending his days preaching the Gospel (to people and animals alike) and helping the poor. Dedicated to lives of preaching, charitable works and poverty, Francis* and his fellow* friar* followers* grew in number and stature after getting a thumbs up from Pope Innocent III in 1210. From these humble beginnings, the Franciscans** were born.
Though he was never officially 'ordained,' Francis went on to do a multitude of great things before his death in 1226; including this one time where he persuaded a wolf to stop eating townsfolk. Stories like these involving his legendary interactions with animals have helped cement his legacy as a nature-loving man of God, but in my mind what makes him (and others like him) truly remarkable is the dedication to poverty.

Francis
Who are these people who are willing and able to reject the pleasures and comforts of the world? Not many folks willfully choose a life of destitution, suffering, obedience and holiness. Not many are disciplined enough to actually follow the actual words of Jesus – especially the bit about selling what you have and giving it to the poor. It's extraordinary, really.
So here's to you Francis of Assisi! You were one impressive paisan, and remain a real inspiration to the F community and beyond.
* 4+ F combo: 5,000 points, 1UP, Warp to level 9!
**Francis also founded the Poor Clares and what has become known as the Third Order of St. Francis.
Filed under: F History, Faith, Folks Tagged: Catholicism, Christianity, faith, history, Italy, religion, saints, St. Francis of Assisi