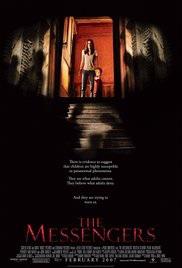 Director: Danny Pang, Oxide Chun Pang
Writer: Mark Wheaton (Screenplay) Todd Farmer (Story)
Starring: Kristen Stewart, Dylan McDermott, Penelope Ann Miller, John Corbett, William B Davis
Plot: An ominous darkness invades a seemingly serene sunflower farm in North Dakota, and the Solomon family is torn apart by suspicion, mayhem and murder.
There may be spoilers the rest of the review
Verdict: Easily Forgettable
Story: The Messengers starts as Solomon family Roy (McDermott), Denise (Miller), daughter Jess (Stewart) and baby Ben move to a farm house which has been abandoned for years after a serious of horrific events.
It doesn't take long before Jess discovers ghostly figures attracted to Ben but they are never around when her parents are around, turning to the farm hand Burwell (Corbett) she learns more about what could cause everything but just how much danger is the family in?
Thoughts on The Messengers
Characters/Performance – Roy has struggled for work to supporting his family for a couple of years and will do everything to make this new home work for them, Denise is the wife that is struggling to connect with their daughter the way they once did. Jess is the teenage daughter that must live with an accident she caused but finds herself distant from her parents.
Performance wise, you can see here just how far Stewart has come because she does struggle in the leading role here but now she can give us powerhouse performances like Personal Shopper, the rest of the cast are fine but nothing more.

Story – The story is simple, a family looking for fresh start must deal with their demons to bring the divide in the family back together while dealing with a supernatural presence in the new home. This isn't very original and does get slightly stuck between supernatural and real events never giving us a reason why the supernatural side happens in the first place.
Horror/Mystery – The horror is mostly stuff running around behind the characters and lazy jump scares, the mystery is mostly about what happened before and why is it happening again.
Settings – Most of the film or at least the horror elements take place on the farm house which I guess does work for the film.
Special Effects – The special effects are mostly weak throughout leaving us to not believe too much of what we see.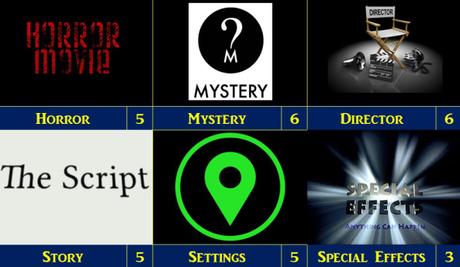 Final Thoughts – This is a simple, easy to watch horror mystery, it doesn't test you enough on the horror or mystery side of things though.
Overall: Lacklustre horror mystery.
Rating

Advertisements
&b; &b;