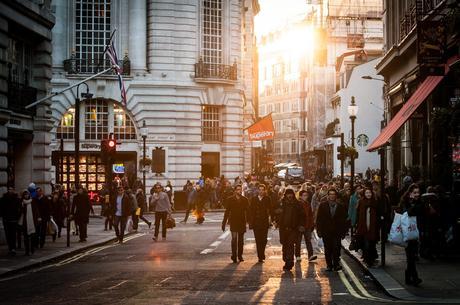 Reed Commercial have just conducted a OnePoll survey of 1000 consumers across the UK in order to discover the nations trends and preferences towards franchises.
When it comes to usage, the survey reveals that over half of Brits (53.1%) use franchises 1 to 5 times during a typical month. Moreover, over 20% (21.4%) of Brits are more likely to choose a service or shop if it is part of a franchise.
When this activity is put into context of the nation's Christmas shopping habits, over a quarter of respondents (27.7%) are likely to use franchises when buying Christmas presents this year. Popular franchises cited by the respondents include Next, The Body Shop, Debenhams, House of Fraser and Boots.
The results also illuminated the nation's preferences when it comes to using franchises. Over half of Brits revel that quality of product (57.30%) quality of service (53%) and value (52.70%) are the most important aspects they look for in a franchise. Furthermore more than half of Brits (52.40%) consider customer service as a very important factor when using franchises.
In regards to encouraging customer loyalty, the survey respondents stated that the top three qualities that would encourage them to use franchises again include getting a good deal (51.70%) customer service (43%) and loyalty cards (40.70%). When looking into customer satisfaction, the results reveal that over 50% of Brits (56.40%) prefer to communicate with customer services via email.
"It doesn't surprise me that British consumers prefer franchise businesses. The franchise model provides a high standard of service and is built around the customer. Franchise owners receive significant training and support to ensure that their customers receive a consistent product and great experience."
Ben Sole, General Manager at Reed Commercial