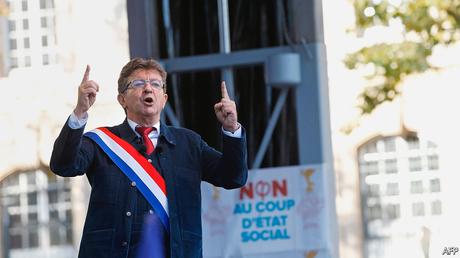 "MAKE the most noise possible," urged Jean-Luc Mélenchon, a radical-left politician, before a crowd this autumn. Saucepan-banging protesters would make a nationwide ruckus, he said, referring to a centuries-old method of protest known as les casserolades. They would tell Emmanuel Macron that his economic reforms "ruin our life and keep us from dreaming, so we stop you from sleeping".
In the event Mr Mélenchon disturbed nobody's repose. At the appointed hour, at two locations in central Paris, just a handful of sheepish supporters from his France Insoumise (Unsubmissive France) movement turned out. Other marches, against labour-law reforms, have been bigger, but achieved equally little. More nationwide protests were due on November 16th, involving unions and students, but looked unlikely to cause serious disruption.
For months Mr Mélenchon, despite having just 17 MPs, has in effect led...
The Economist: Europe