Fragrant Pork - N - Beef Risotto Soup (One Pot Meal)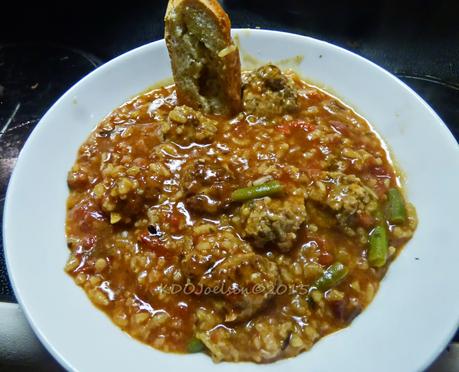 Serves 4 people


Ingredients:


4 - 6 High Quality Sausages
1/2 pound Ground Round
2 Tbsp Olive Oil
2 Tbsp Butter
1 small Onion sliced
1/2 Red Bell Pepper Sliced
2 Garlic cloves smashed and minced
2 tsp ground cumin
2 tsp ground coriander
2 tsp Cilantro
1/2 Cup Risotto Rice (Rinse under hot water till water runs clear in a wire colander)
900 ML Chicken Stock (Can use Vegetable Stock)
2 cans Chopped Tomatoes
1 cup frozen green beans snapped into small pieces
Coarse Roasted Garlic Herb Seasoning
1 shot glass of Sherry


Directions: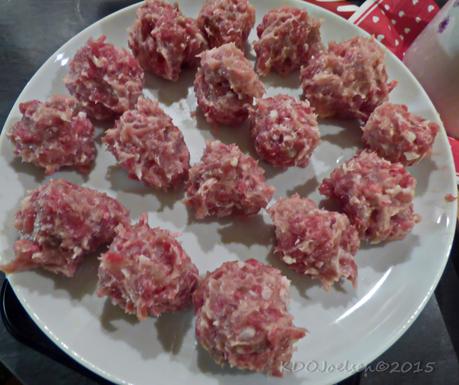 1. Split the sausage skin, squeeze out the meat, mix all of the sausage in with the ground beef. Make small meatballs.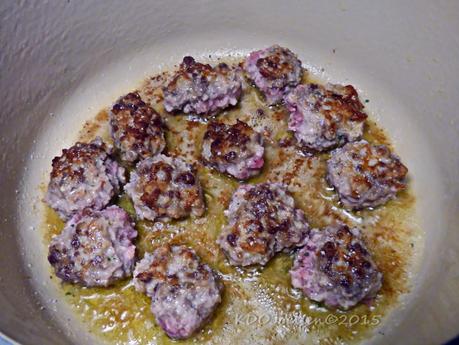 In a sauce pan or a large dutch oven heat the oil and butter.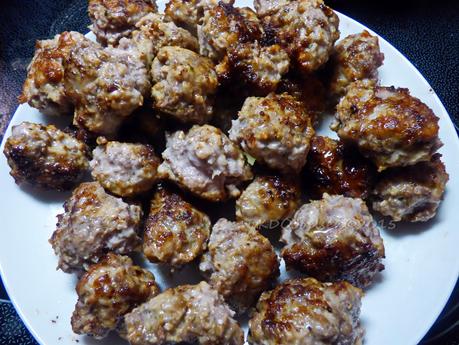 Brown all the meatballs on all sides and the place in a plate and keep warm. (You will have to do them in batches) I ended up having 2 batches.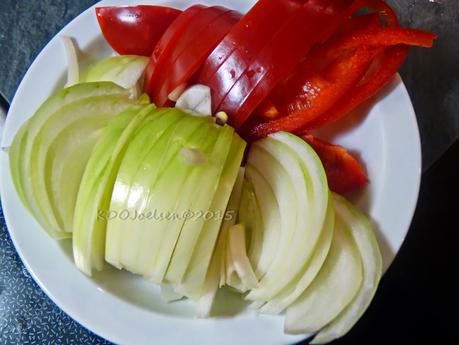 While the meatballs are browning, Slice a small onion in thin slices. Slice 1/2 red bell pepper slicing in thin slices, Slice a shallot in thin slices.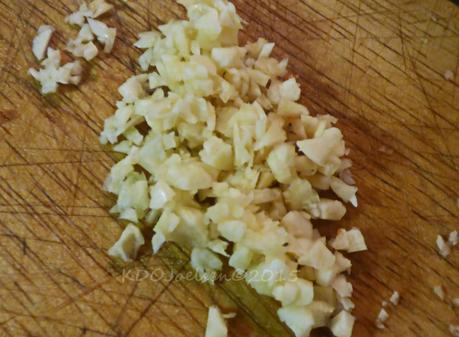 Smash and mince 2 garlic cloves.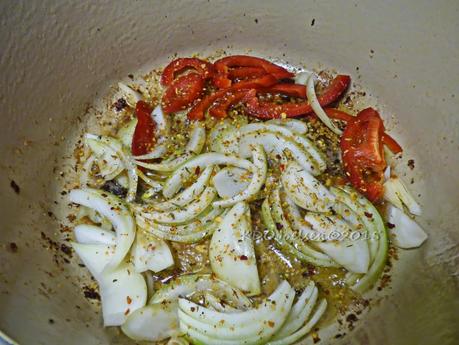 2. Add onion, shallot, and red bell pepper and saute' till tender and lightly brown. Sprinkle a small amount of coarse roasted garlic her seasoning or a seasoning of choice over the vegetables.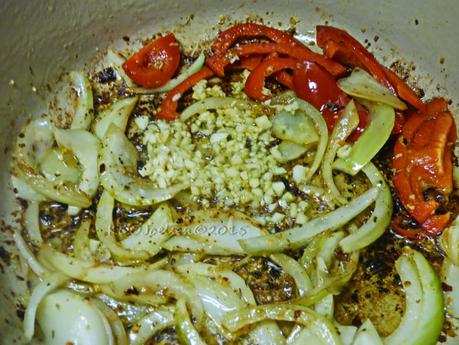 Pour sherry into pan for deglazing the pan.  Cook till all fluid has almost disappeared.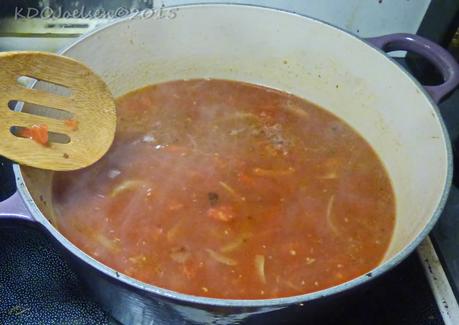 Add in chicken stock, risotto rice, canned tomatoes, and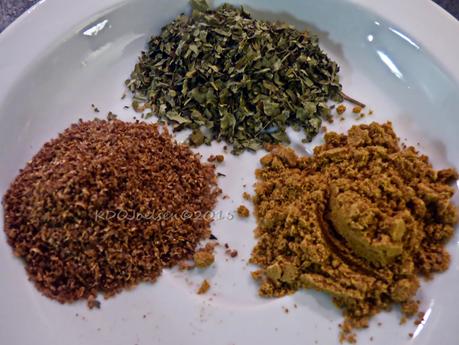 spices stirring till combined. Bring to a simmer and cook for about 5-10 minutes. Then add the meatballs back into the pan and gently stir till all are covered in the sauce. Gently simmer for another thirty or so minutes.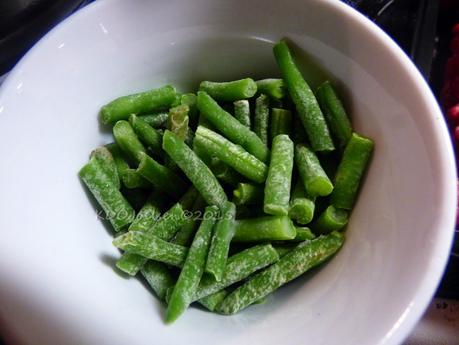 Add the green beans in and allow to cook a few more minutes.  Keep an eye on the fluid, if the risotto starts to absorb some of the chicken stock, add more to compensate.  I ended up adding another 1 1/2 cups of stock to compensate.
In the oven bake two garlic/butter french bread loaves.
Spoon soup into bowl and add thick slices of bread to eat with the dish.
NOTE:  The original recipe came from a magazine called Eatwell 101 healthy recipes. Winter 2015,  I modified the recipe further to fit our dietary taste. :)
Kathy's Photography