This is a sponsored post presented by Orangeberry Book Tours and The Quillective Project.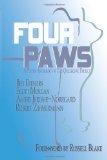 The Quillective Project's mission is to turn the power of the written word into an instrument of compassion, hope, and generosity by putting that power directly in the hands of organizations that share our principles. The 2013 Quillective Project is Four Paws, a poetry anthology featuring bestselling authors Scott Morgan, Ben Ditmars, Amber Jerome~Norrgard and Robert Zimmermann, with a "fourword" by Russell Blake. 100% of all proceeds from the sale of Four Paws will benefit The Dallas Humane Society's no-kill shelter, Dog & Kitty City. Your purchase of this book makes a difference.


Buy on Amazon: Paperback * Kindle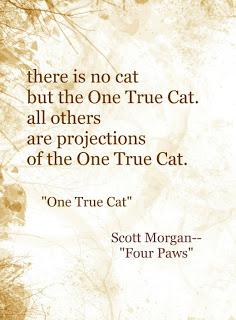 10 Things I Wish I Knew About Being an Author
by Scott Morgan
1. You need help.
2. You're not a writer, you're a salesman.
3. Nobody cares.
4. You spend WAY more time doing everything BUT writing.
5. You'll want to quit.
6. You'll make friends.
7. You'll make enemies.
8. Have a hobby.
9. Social media is vital and stupid.

Scott Morgan is the bestselling author of Character Development from the Inside Out and How I Make A Living In Writing, and is also the author of two short fiction collections, Short Stack and Tryptic. His latest book is How To Be A Whiny Beeyotch: 71 Writing Excuses Meet the Back of My Hand.
Scott is the president of WriteHook (Write for the Jugular), an editing and writing services company for fiction and creative nonfiction. He also is a teacher, presenter, and speaker.
Connect with The Quillective Project: Website * Facebook Connect with Four Paws: Facebook * Twitter
Note: All opinions presented in book and product reviews are my own. Opinions presented in posts authored by others reflect the view of the author only and not necessarily my view or opinion.