Prev
1 of 2
Next
To maintain your dog's good health, it's essential to feed him a well-balanced diet, and the right amount of it on a daily basis. There is a wide range of canine foods available, so it can be difficult deciding which variety or make is the best choice for your dog. There are, however, certain dietary nutrients that a dog can't do without:
protein
carbohydrates
fat
vitamins
minerals
fiber
water
Along with the aforementioned nutrients, age, health and lifestyle considerations to take into account, and this makes the job of deciding on the most suitable diet much easier.
Dog Food Types
Good-quality proprietary food is the easiest to feed. It contains all the necessary nutrients in the correct proportions, including vitamins and minerals, which could be lacking from a home-made diet of fresh or cooked meat and table scraps.
These are four forms of commercially prepared food.
1. Wet or Moist Canned or Pouch Dog Food
Canned  food has a high water content, is available in a wide range of flavors and is usually the preferred choice of dogs.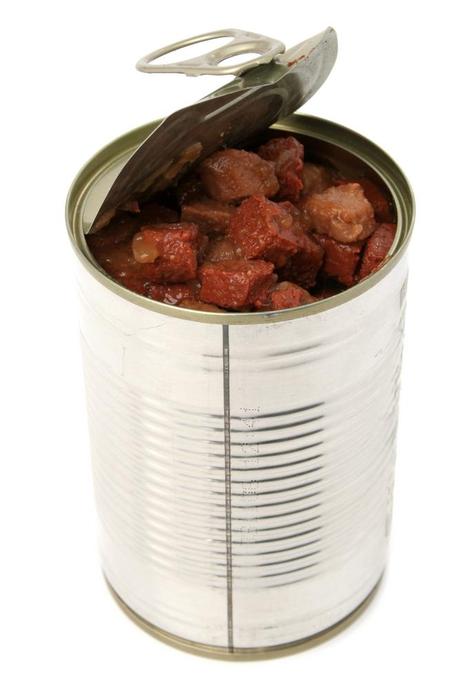 Pros:
Extremely palatable
Contains all the nutrients a dog needs
Long storage time if unopened
Cons:
Bulky to store and heavy to carry
Fattening
Strong odor
Not good for teeth
Contains many artificial additives
Spoils quickly
Expensive
2. Semi-moist Pouch Dog Food
Often containing vegetable protein like soya, this food type contains less water than canned, therefore keeps well in a bowl without drying out and losing texture.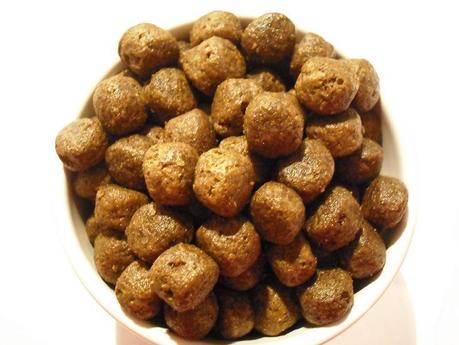 - image source
Pros:
Palatable
Contains all the nutrients a dog needs
Easier to store than the cans
Cons:
Fattening
Strong odor
Not good for teeth
Very expensive
Contains man-made artificial additives
Spoils quickly
Prev
1 of 2
Next