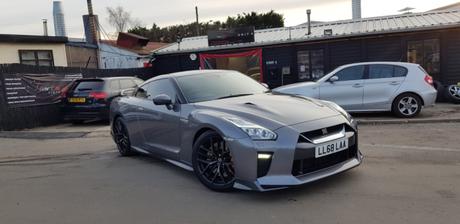 Are you a car lover? Then you will satisfy the following gifts. There is a wide range of car gifts are available in the market. Among them, we have shortlisted top four car gifts. They are an attractive keychain, , heavy-duty floor mat, car washing kits.
If you love your car very much then definitely an attractive car keychain will put a smile on your face. You have a wide range of variety of key chains to choose from. You can also select customised keychains. In these key chains, you can add your name, nickname, your favourite quotes and whatever you want. You can also choose electronic or metal key chains. Electronic key chains come with different functions and features. Undoubtedly, it is one of the cost-effective and wonderful gifts for a car lover.

After car key chains, another greatest gift of a car lover is car tint. A tint is one kind of window film that helps to protect your car interior from harmful UV rays and keep your car cool. Car window tinting is a very simple and cost-effective process. According to the tinting materials these films are classified into 5 different categories. They are dyed car window tint, metalised tint, hybrid car tint, crystalline tint and ceramic car window tint. Research says, 99% of UV rays are reflected in the atmosphere by using the car tints. They also provide protection against glare and improve shatter resistance.
A heavy-duty floor mat is one of the best gifts for the car owners. This mat helps to protect the car floor from dust and debris. It is extremely eco-friendly. The heavy-duty mat is generally made of very high-quality materials. This mat is extremely beneficial. It is very easy to maintain. No need to require advanced maintenance kit to repair this mat. This mat is extremely strong, sturdy and very long-lasting.
4. Bucket of car washing kits:
Last but not least, a bucket of car washing kits satisfy a car owner. This bucket generally consists of buffing cloths, wax, rim & wheel cleaner, cleaning towel, different kinds of cleaning soaps, car cleaning detergent etc. This complete set of cleaning tools always help to keep your car shiny and glossy. It is not too much expensive and widely available in the market.
So, these are the top car gifts. These gifts are very cost-effective and very ideal for long-lasting use. If you want to give such wonderful gifts to your beloved one then definitely contact the car accessory companies.