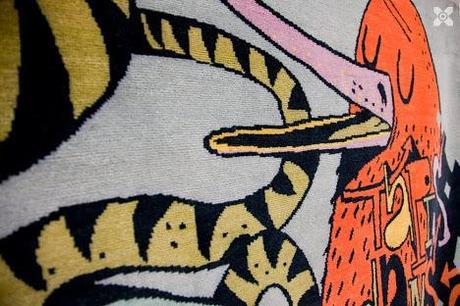 Last night we headed over to Dray Walk in the Old Truman Brewery to catch a glimpse of Foundations Rug Addicts Collection. We arrived pretty late, so late they had actually closed but the guys were nice enough to let us have a look around and grab some photos.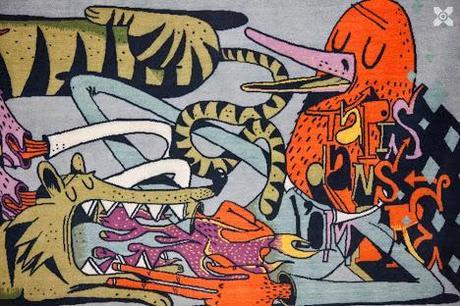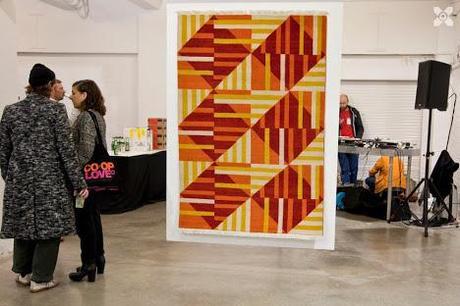 Mark Hanlon and Nick Hartwright are behind the concept which has seen them challenge their favorite artists and designers to work within the textile medium. The full collection on show includes rug designs from Anthony Burrill, Paul Insect, Pete Fowler, Present, Tomato, Alexone, Jack Teagle, Natasha Law, No Days Off, Si Scott and Yann Brien.
 Each of their designs made their way onto the looms of a traditional mill housed in a beautiful 19th century palace in Cairo. This mill has been owned by the same family for generations, who oversee the time-honoured hand-knotting craft whose products adorn some of the world's most beautiful interiors.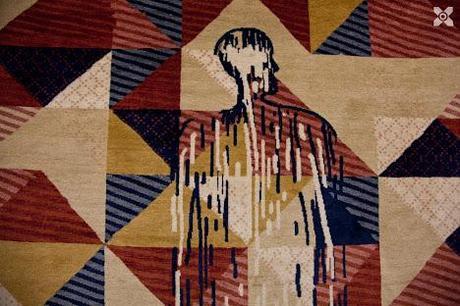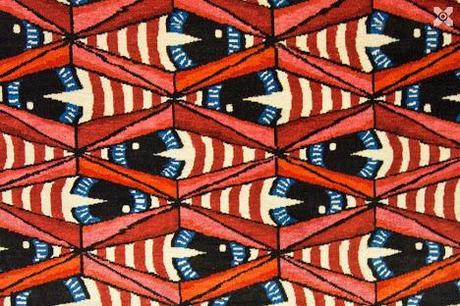 The collection will be displayed at the Dray Walk Gallery at the Old Truman Brewery from the 2nd to the 6th of November. If you can't made the show be sure and have a look over o their
website
for more info.