Fostering a child's generosity begins with the important adults in his or her life; the adults he or she respects, looks up to and wants most to be like.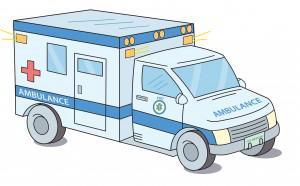 Educators, doctors, psychologists and other child development professionals are come out in print and digital media to caution about how much information our children, especially young children, are being exposed to about what has happened and continues to happen in Japan. "The television, Internet and other media outlets are saturated with images of the tragic earthquake and tsunami, so it is inevitable that children will notice something about the event," says Judith Myers-Walls, professor emerita in human development and family studies, Purdue University. "Parents and child-care providers need to be aware of how this endless stream of information and images can affect a child."
Yes, we do need to protect our young children from the horrific images that continue to flash across our televisions. However, we can also use this event to foster generosity in our children by involving them in helping the Japanese children directly impacted by the earthquake and the tsunami.
We can tell young children that children far away, in Japan, need our help because their homes were flooded and they need lots of new things that were lost in the flood like clothes and books and toys.
Most young children have a generous spirit. They love to help around the house with small tasks that they are capable of doing. Giving your child the opportunity to earn donation money from doing chores is one way of nurturing generosity. Including them in a family, church, synagogue, school or neighborhood projects to raise money for Japanese earthquake victims is a wonderful way for them to learn to be generous, not only through their own efforts, but through the examples of other children and adults. It also gives them the positive experience of working cooperatively with others for a common cause.
The following organizations are accepting donations for immediate disaster relief in Japan:
UNICEF – http://www.unicefusa.org/news/releases/unicef-humanitarian-aid-japan-earthquake-tsunami.html?gclid=CKnInoeBz6cCFQjd4AodmAqKDQ
Google Crisis Response – http://www.google.com/crisisresponse/japanquake2011.html
Salvation Army http://www.salvationarmyexpectchange.org/2011/03/11/update-salvation-army-disaster-response-in-japan/
Red Cross – http://www.redcross.org/
International Medical Corps – Internationalmedicalcorps.org.
Fostering a child's generosity can take many forms. Children learn generosity most often from watching adults, especially their family members be generous to one another with their time and help as well as giving a cash donation to a cause.