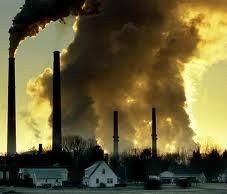 TENS OF thousands of people die prematurely every year from pollution from Europe's power stations.
300 of Europe's largest coal power station are thought to have caused 22,300 premature deaths according to a study from Stuttgart University.
The horrifying figure is estimated to cost companies and governments billions of pounds in disease treatment and lost working days.
And the study also warns if 50 new coal power stations are built in Europe as planned, a further 2,700 people can be expected to die prematurely each year.
A spokesperson from www.theecoexperts.co.uk said: "These figures are absolutely shocking and yet another argument in favour of renewable energy. Not only are fossil fuels causing huge amounts of damage to our planet, they are also causing very serious health effects to thousands of victims."
According to a report in the Guardian, the 300 plants produce one-quarter of all the electricity generated in the EU but are responsible for more than 70% of the EU's sulfur dioxide emissions and more than 40% of nitrogen oxide emissions from the power sector.
In Germany and the UK, coal-fired power stations are associated with nearly as many deaths as road accidents
The Eco Experts spokesperson continued: "Using clean renewable energy is a fantastic way to improve the quality of our air. Surely this news is the only argument our government needs to do something immediately.
"We would like to see more energy produced from renewable energy, and with the huge advances in technology and drops in costs, there seems to be no reason why this is not pushed for more."