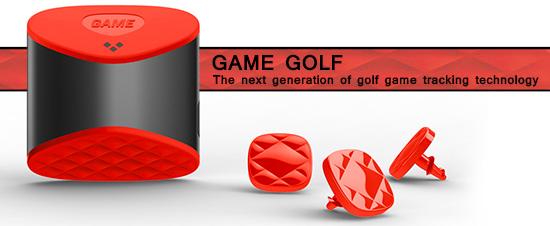 GAME GOLF's ground breaking and industry-changing Digital Tracking System will allow fans to see the technology in action and analyze the data via the GAME platform which professionals use to improve their performance




SAN FRANCISCO (Marketwire) – July 17, 2013 –

GAME GOLF, a wearable technology and integrated software Digital Tracking System for golf, today announced that top professional golfer and GAME GOLF backer Lee Westwood, former world number one ranked golfer, will officially begin sharing his GAME GOLF data with the public via his GAME GOLF Pro Spotlight homepage and Twitter. Lee's statistical information, as well as a bird's eye view of his respective rounds, will begin to be recorded and shared today during a practice round in advance of the Open Championship in Muirfield, Scotland. The data will be available to view in a dynamic interface of Lee Westwood's rounds at http://www.gameyourgame.com/pro-spotlight/leew

and in subsequent weeks over the summer schedule of PGA TOUR events and Majors. 




"It is exciting to be able to share my golf statistics with fans and followers through GAME GOLF.   It's the data I have been using to help monitor my game and improve performance over the past year," said Lee Westwood, former world number one golfer and part of GAME GOLF's Sports Star Network. "The product is easy to use and non-intrusive as it seamlessly tracks data, and can help golfers of any level get ahead of their GAME and compete with friends. The product invisibly tracks and displays your game making golf more motivating, rewarding and social. GAME GOLF is changing the way we look at the sport for the 21st century"




Further golf events Westwood will be sharing round information with fans via the GAME GOLF platform include:


-  Tuesday July 30th: WGC – Bridgestone Invitational, Firestone Golf Club, Akron, Ohio
-  Tuesday, August 6th: PGA Championship, Oak Hill Golf Club, Rochester, New York
-  The Barclays: Tuesday, August 20th, Liberty National Golf Club, Jersey City, New Jersey
-  Deutsche Bank Championship: Tuesday August 27th, TPC Boston, Boston, Massachusetts
-  BMW Championship: Tuesday, September 10th, Conway Farms Golf Club, Chicago, Illinois
-  Coca Cola Tour Championship: Tuesday September 17th, East Lake Golf Club, Atlanta, Georgia


"The whole team is brimming with excitement as Lee will share his statistics with the world through the GAME GOLF platform," said John McGuire, CEO and Co-Founder, GAME GOLF. "The feedback we have received to date from our supporters and especially Graeme and Lee has allowed us to hone our device and mobile app to make sure it is perfected for our launch in early autumn - support which will be key to our success come launch day."


GAME GOLF is designed by fuseproject and Yves Béhar, CEO of fuseproject and Chief Creative Officer at Jawbone, the maker of the wireless JAMBOX speaker. The GAME GOLF elegant and discreet wearable device tracks the data around the course, and uploads the data automatically to an intuitive app which allows you to track, analyze and share the data collected.  It tracks the most important statistics from your golf game, including club-by-club performance, fairway accuracy, greens in regulation and putting. The product utilizes a combination of positional technology, motion sensors and near field communication to capture the golfer's data from the course.


GAME GOLF is available to register now in advance of a Fall 2013 launch to the market at

www.gameyourgame.com. See the video of the product in action here http://www.youtube.com/watch?v=rPXMZE4ExYo&feature=youtu.be.


About Active Mind Technology:

Active Mind Technology is a privately-held company which is pioneering the gamification of sport through its development of the GAME platform. 

GAME is a platform which combines wearable technology and integrated software, and is extensible across multiple sports

. GAME GOLF is the first product in the GAME series. GAME GOLF has been developed in collaboration with top tour golfers Graeme McDowell and Lee Westwood. GAME GOLF includes a wearable device and NFC club interface which seamlessly captures shot distance, location and club usage data from the golfer. Data is synced to the cloud from the device and is viewable on a mobile device or on the web. GAME extends, enhances and allows you to socialize your game experience like never before. Like GAME GOLF on Facebook and follow us on twitter at @gameyourgame.