Former Detroit Mayor Kwame Kilpatrick has given his life to Christ.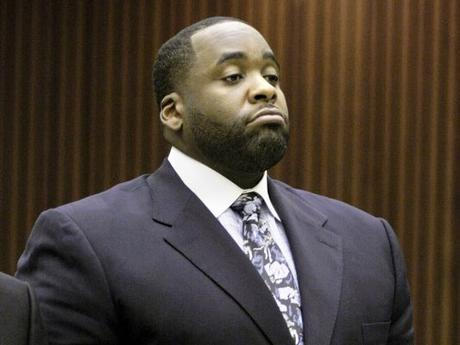 Here's a quick backstory:
In March 2013, he was convicted on 24 federal felony counts, including mail fraud, wire fraud, and racketeering. In October 2013, Kilpatrick was sentenced to 28 years in federal prison.
His 28 year sentence was then commuted by our former President back in January.
Since then he has moved to the Atlanta area, where he's preparing for ministry and engaged to be married.
In an article published in Deadline Detroit, the former Mayor shared a little bit of his redemption story.
I'm really in a position now where I just hope that people see the fruit of my repentance from that.
He's scheduled to attend Columbia University in the fall, but this weekend he's headed home to Detroit to speak at two churches.
"So it's going to be my hometown debut," he says. "This is the first time that I've done anything public since getting out of prison."
The former mayor's life started changing while serving time in El Reno, Oklahoma.
In 2014, I had an experience in prison through volunteers who came every week. There was a guy named Bruce Smith, he was from Yukon, Okla. He asked me a question: Did I have a personal relationship with Jesus Christ? And I told him I did not.
I was really depressed during that period of time, and angry, and he took the time to talk to me about it. And through that experience of talking with him, I know that I truly received the gift of freedom of liberty and salvation in Jesus Christ.
Amen!