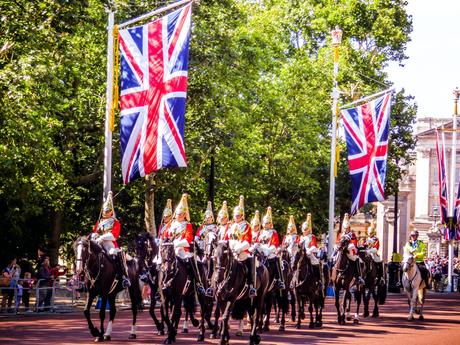 Despite the UK's imminent departure from the EU and heavier stamp duty rates that have been increased in recent years the UK still ranks highly with foreign buyers with many attracted by the UK's steady prices and high demand. This demand makes their asserts relatively liquid when compared to European neighbours.
For those not just looking at residential property investment but businesses, the UK is also considered one of the easiest to operate in and still seems great levels of inbound investment from foreign business owners and entrepreneurs. Once a business is established tax rates are also an attraction with the UK's being the lowest in the G7 at 28%
Investing in real estate in the UK
The UK real property market has been one of the most popular for foreign investors that are looking to achieve steady capital appreciation and know their investment is easily rentable. Last year (2019) saw huge interest in the UK's property market from Asia, US and Europe as investors capitalised on a weak GBP and a Brexit induced softening in residential property prices.
Data showed that buy to let foreign investors in 2019 increased from 7% to 11% of the total buy to let market. In London it is now believed that foreign buy to let owners make up 18% of the market a number which will surely continue if GBP exchange rates remain attractive.
Despite political challenges and the soon to be concluded Brexit, rental and property markets remain buoyant and have shown resilience to lower consumer confidence.
The trend of UK citizens renting property is only increasing with 25% of under 40's now renting. In turn property prices in the UK remain stable and in some cases are increasing in value.
Checklist for foreign property buyers
Know your budget and how you plan on financing the project - if you are a cash buyer and don't require a mortgage this is more straight forward. If finance isn't required it might still be worth considering, interest rates remain at historic lows and if you plan to buy to let or renovate and sell, financing could allow you to retain some capital for property improvements. Many specialist mortgage brokers will offer an array of ways to finance your property, you should expect to provide a deposit of between 10-25% at minimum. Don't forget stamp duty, legal fees and surveyor costs which all begin to add up.
Now you have your budget know your area - whilst many will immediately flock to the capital, prices in popular areas can be unattainable for many. If the property is purely a vehicle for investment you may wish to consider the suburbs or other UK cities. Prices tend to be more achievable and in many areas rental demand is still oversubscribed. Once an area is selected perform the necessary research on the socioeconomics situation of that area to ensure resale will be feasible and quick tenancy likely.
New build choosing correctly - before committing ensure that the location of your newbuild investment is appropriate for its job. Is the neighbourhood suitable for your prospective tenant? Are transport links adequate? Whilst its hard to know as a foreign investor whether youd be happy to live there try and put yourself in the place of the potential tenant and understand if the property fulfils their requirements.
Once you have selected a property get a legal expert - remember there are no silly questions, expect those that aren't asked! Getting a helpful legal representative can be key as you may encounter terminology and unplanned expense if the correct research isn't done. Before committing to a solicitor, talk them through your project and your goals and ensure you are on the same page. They will also be able to provide you with an overview of all the costings involved in the process and when payment will be expected.
Ensure you optimise your currency payment - Once you have selected a new build and have your tranche payment schedule, or have agreed a price for an existing property you'll need to contact a currency transfer expert. They will discuss a number of options in order for you to maximise your base currency and easily transfer money to the UK. Those located in the US will have to get in touch with a US regulated currency transfer specialist who can assist with money transfers from the US .
Sourcing a competent lettings agent- as an overseas property investor you will be ill advised to manage your investments yourself if you aren't in the country. Typically, a credible lettings agent will charge between 10-25% of the rental income. Its worth checking exactly what is covered for that fee and if the fee quoted is at higher end of the scale comb through the agreement to decipher whether it represents good value. Also feel free to negotiate both on price and the length of contract.
Why start a business in the UK?
Whilst the UK for many years has proved popular with property investors and developers its also a sought-after location for entrepreneurs and business investors. Despite the uncertainty which has been created by the UK imminent departure from the EU foreign investment still remains high. FDO or foreign direct investment in the UK remained the highest in Europe.
Whatever comes of Brexit its hard to imagine that the UK will lose significant rank when it comes to attracting global capital and overseas investors. Here are just a few reasons why the UK is viewed so favourably.
Ease of use - the UK is one of the easiest places to do business and typically a company can be created in just two weeks.
Tax efficient - completive for local and international investors top rate tax sits at 40% and corporation tax at just 28%
Employment law- employment law in Europe can be a challenge and, in many cases, prohibits a company's growth when combined with tax. The UK ranks highly when it comes to easy employment of workers yet remains fair to employees.
Stable political environments - Corruption in the UK remains low at all levels and the government has been stable for many years.
Sound regulatory situation - the UK follows expert consultant when making regulatory changes. Its financial regulation is sound and financial systems amongst the safest in the world.
Sourcing talent - levels of higher education are good and relatively accessible. The UK prides itself on its talent pool and boast 6 universities amongst the ranking institutes in Europe.
Top transport links - whilst road networks can prove busy, the UK posses a number of major airports, Train rotes and ports to facilitate distribution and delivery
Setting up a currency transfer account
When you are needing to make a personal money transfer to the UK a specialist currency transfer company is a great route to take. Their rates are much more competitive they are unlikely to charge a fee and they will actively work towards your rate. Whereas a bank will simply execute a transfer they will survey the market and alert you to good or bad transfer timing. Setting up and account is very easily and will typically require no or minimal paperwork. The process is as follows ...
Apply for an account online
Discuss your requirement with an account executive
Send any documents (copy of passport, property contract and utility bill)
Execute a transfer when required (this can be done online or via telephone)
If you are looking at making a transfer or foreign investment via a business the process will be very similar to the above. However normally more paperwork will be required, especially if the company has multiple shareholders or operates in numerus currencies. As a business you will also have access to other solutions subject to your business needs and ongoing requirements.
Your account executive will contact you upon application to get an in depth understand of your need sand your businesses operations. Saving on bank fees alone can been seen in monthly expenditure and service offerings far outweigh what's offered on the high street.