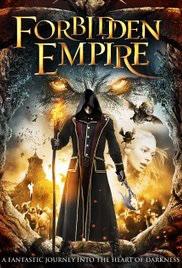 Director: Oleg Stepchenko
Writer: Aleksandr Karpov, Oleg Stepchenko (Screenplay) Nikolai Gogol (Story)
Starring: Jason Flemyng, Andrey Smolyakov, Aleksey Chadov, Adnia Ditkovskite, Yuriy Tsurilo, Olga Zaytseva
Plot: An 18th century English cartographer, Jonathan Green, sets out on a journey to map the uncharted lands of Transylvania, only to discover the dark secrets and dangerous creatures hidden in a cursed, fantastical Ukrainian forest.
There may be spoilers the rest of the review
Verdict: I Gave Up
Story: Forbidden Kingdom starts as we meet English cartographer and womanizer Jonathan Green (Flemyng) who escapes the reaches of the father of the woman. We move to Ukraine where we see a girl taken by the Viy spirit that terrorises the people.
Ok I am going to be honest here, I really just got completely lost watching this film, not sure if it is the terribly dubbing going on or awful wigs.
Forbidden Kingdom is the first film that I abandoned this year because it really just became unwatched after only thirty minutes. I also thought it was going to be the Jackie Chan and Jet Li film.
Overall: Just total garbage.
Rating N/A
Advertisements