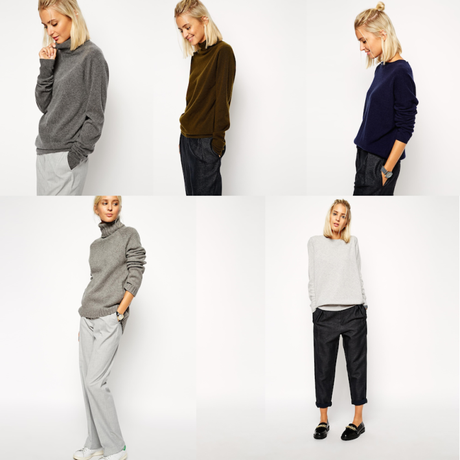 Although I really really really don't want to leave Aruba, I try to turn something sad into something good. The upside to me having to leave the tropics, not being able to go to the beach every day anymore, having loads of work to catch up on and let's not even start about the weather, is that I will however be able to wear all my favorite (and new) knits, and cover myself in all the good stuff fall has to bring (in terms of fashion, not rain).
Above you see cashmere sweaters and really good man-pants from the ASOS White Collection. Investing in cashmere is always a good idea, trust me. No more cheap knits for me this F/W, in the end the sweaters I wear season after season and still enjoy wearing, are those timeless high quality ones.
Another thing to make me smile?
An ASOS Pay Day Promo for the Dutchies, 20% off ALL Coats, Jackets and Boots from ASOS. Valid until Friday night, find the promo and discount code here.
Another one, even better? 25% off Fall Awesomeness (read: over 3500 products) at ASOS, globally. Oh yes. Shop the promo here.
Last but not least, sleeping in my own bed and seeing my friends. OK, maybe I'm ready to go home tomorrow..
Find the entire ASOS White collection here.