This is for the one night lovers.
For the chocolate covered fingers tasted under the stars. For the flirtatious eyes and dances amidst the trees. For the dusty kisses by twilight, and the synchronized chorus of giggles; the unexpected chemistry, and the moments forming memories to last a lifetime.
This is for the heart to heart conversations that became so much more than words being sounded.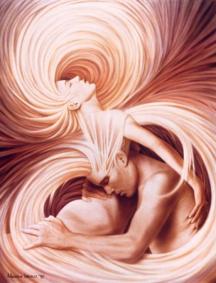 This is for the nights that changed my life, and the nights that changed yours- an entire tapestry of being encapsulated into a few hours, this is for the magic that is unlocked when two people can be present and share their entire being with one another.
This is for the medicine of Love shared with no expectation, no locking in to future modes of relationship.
That one night was- is- perfect.
This is for the soft hesitant kisses lying together naked in a hotel room, knowing that sex isn't in the cards, and that we may never meet again.
This is for the joy of embracing my own personal erotica and undoing a lifetime of sexual shaming.
This is for throwing caution to the wind, and moving that dance floor connection from vertical, to horizontal, sans clothing.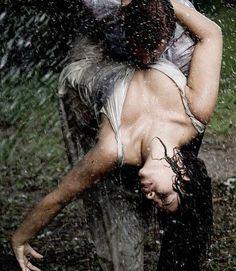 Though we shared sexual intimacy for just only one night, I have great love for you in my heart. Each of you. There is boundless gratitude for the willingness to share yourself with me, and for your ability to welcome my authentic self to be shared with you.