Regular readers may have noticed that I appear to have, well, disappeared.
(Apart, of course, from my new blog at Religion News Service.)
It's been a very, very long couple of months. The 100-calorie, snack-size version is that we're back in the States now.
And here is some of the emotional truth of the whole story; the story of our long and winding road to this particular point, a guest post at Cara Strickland's blog.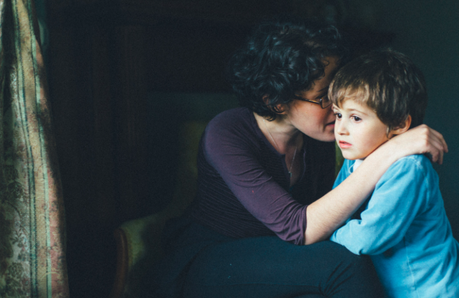 Photo credit: Lisa Beth Anderson/Spark + Tumble (www.lbanderson.com)
I cried while unpacking plates yesterday.
My son, who is eight and a half, watched me put them away in the freshly cleaned cabinets of our new home; the first home we've owned — the first home that was not consciously and intentionally a stopping-off place between where we'd come from and where we're going.
"Wait — the stuff in the boxes is ours?" he asked. "I thought it was just some junk left in the basement."
These are the plates we got when we married, eleven years ago this month. Between then and now we've lived in eight different dwellings in four countries and four states. We have eaten off of plates in fully furnished apartments we've rented; off plates I grudgingly purchased for the short time we lived here or there, while our plates, the plates from Macy's, graceful but sturdy, practical plain white porcelain, waited, packed carefully in their original boxes.
Padding those original boxes were clean cloth diapers. When I packed them away, my son still wore diapers. Now he reads Harry Potter and plays Mozart on the violin.
I cried while unpacking plates yesterday because I am a reluctant adventurer; hobbitlike in height and hair texture and love of eating; of peace and quiet, of flowers and of the comforts of home. More than almost anything, I have longed to watch the years go by from one beloved spot, not so as to avoid the inevitable changes that time brings, but rather to know that at the end of the day my family and I will eat off the same plates at the same table.