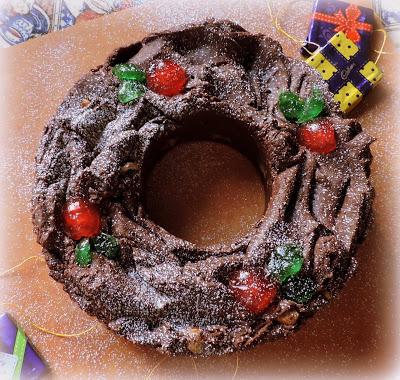 I am not sure where the tradition of making fudge at Christmas began, but I know that we always had a pan of fudge in our home for the Christmas holidays, the whole time I was growing up.  Normally it would be my mother's peanut butter fudge.  What a treat that was!  She didn't have a recipe for it.  She made it off the top of her head.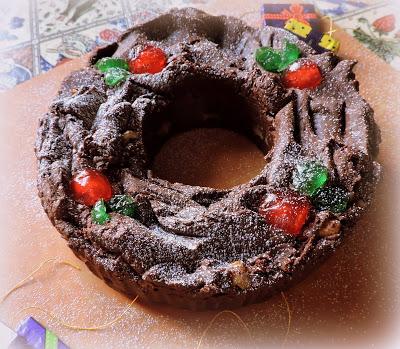 She always used the same aluminum pot for it and filled it up according to the size of that pot with the ingredients needed for the fudge.  It turned out perfect every time and so delicious.  One year I watched her making it and wrote down every thing she did, and composed my own measurements for it.  Somehow though, while it is still very good, it never quite tastes as good as the memory of hers tastes!  Food memories have a tendancy to be like that!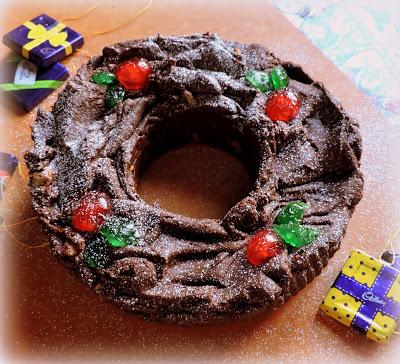 My ex husband loved chocolate fudge and I had his mother's recipe for that.  Sometimes it turned out, other times it didn't.  This chocolate fudge here today ALWAYS turns out.  It is fool proof.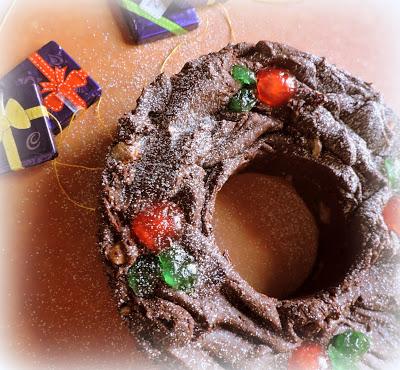 Not only is it foolproof, but it is creamy and delicious and uses things you probably have in your kitchen right now. Well, if you are like me at any rate!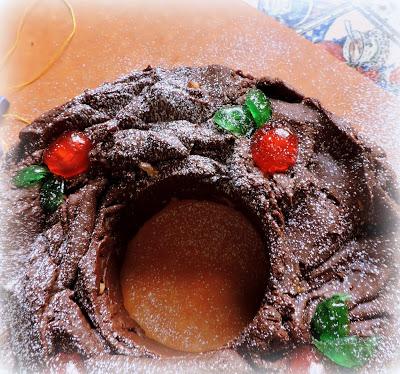 It has walnuts in it and chocolate chips and sweetened condensed milk.  I am sure I probably got the recipe from a tin of the milk years and years ago.  Whatever . . .  I can attest to the fact that is is truly no fail and always delicious.  You can of course leave out the nuts.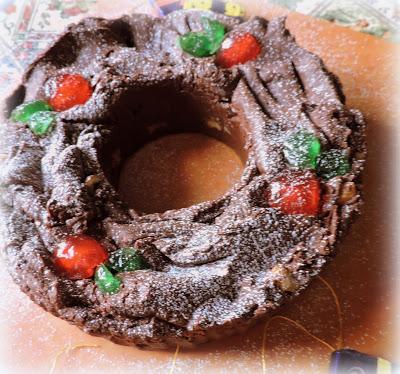 For the holidays I like to make it a little bit extra special and I shape it into a wreath, which is very easily done.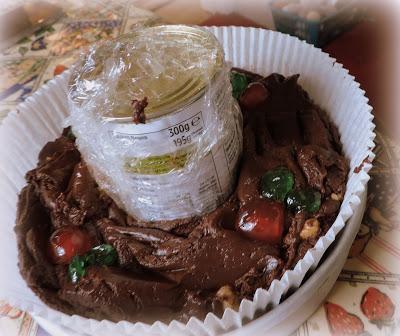 You just shape it in a lined cake tin, around a small unopened tin of food that you have wrapped in cling film, and decorate with glace cherries to look like holly.  Its a doddle and looks so pretty.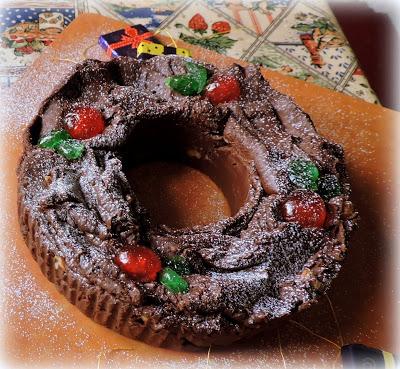 You can pop it into a pretty tin lined with tissue paper for gift giving.  I can't think of anyone who wouldn't enjoy getting this for Christmas!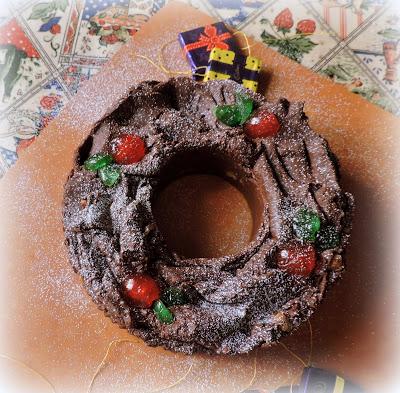 Its so creamy and delicious and so easy to make.  It's a win/win thing all around!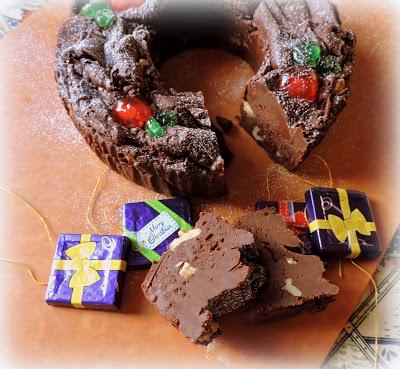 *Foolproof Chocolate Fudge*Makes 1 poundPrintable Recipe 
A Christmas Classic. Nothing could be easier than this! 
540g semi sweet chocolate chips (3 cups)397g tin of sweetened condensed milk (1 14-oz tin) (NOT evaporated milk!)pinch salt90g chopped toasted walnuts (3/4 cup) (optional)1 1/2 tsp vanilla extract 

Optional for making a fudge wreath2 red candied glace cherries2 green candied glace cherries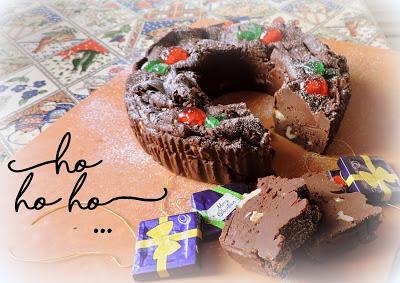 Have ready a 8 or 9 inch square pan, which you have lined with greaseproof paper, wax paper or plastic cling film.  Alternately if you are making a wreath, line an 8 or 9 inch round tin. For the wreath, wrap a small sized tin with plastic cling film and place into the center of the round tin.  
Put the milk and the chocolate chips into a heavy based saucepan, along with a pinch salt.  Heat slowly, over low heat, stirring often, until the chocolate has melted and you have a smooth and even mass.  Remove from the heat and stir in the vanilla and nuts (if using).  Spread into the prepared pan, according to what you are making.  If you are making a wreath, spread it into the tin right up to the can in the center and around.  Cut the red cherries in half and place evenly spaced, rounded sides up, around the wreath.  Cut the green cherries into quarters and place two near each red cherry to resemble holly leaves.  
Cover and place in the refrigerator for 2 hours to set firm.  Lift out of the tin, peel off paper and cut into squares on a cutting board if you are doing a square tin. For the wreath, lift out of the tin, peel off paper and remove tin in the center.  You can then place it into a decorative tin for gift giving.  Store any uneaten fudge, covered, in the refrigerator.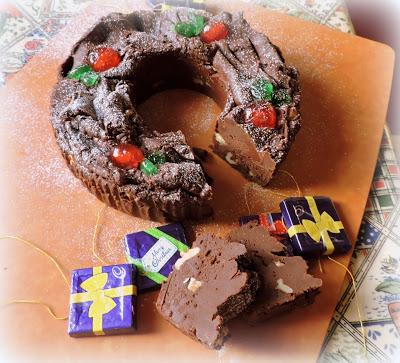 Todd really likes this.  Funny, he is not fond of chocolate cakes or cookies, but chocolate candy or fudge he loves!  Especially if there are some toasted nuts and candied cherries involved!  Happy Holidays and Bon Appetit!