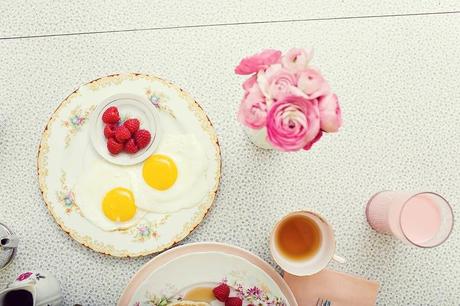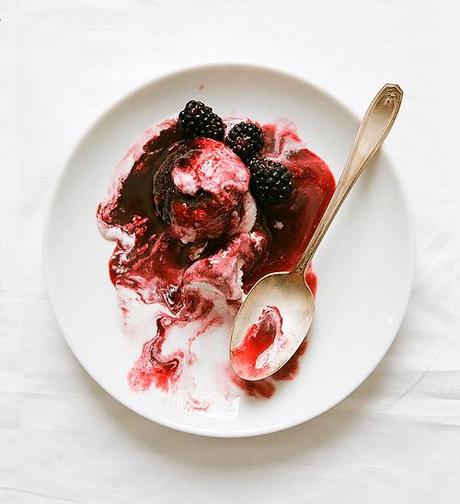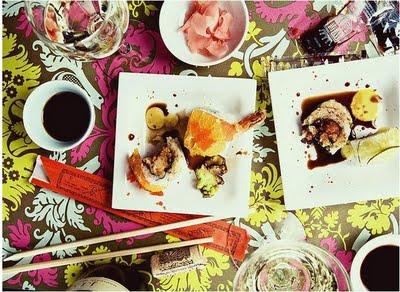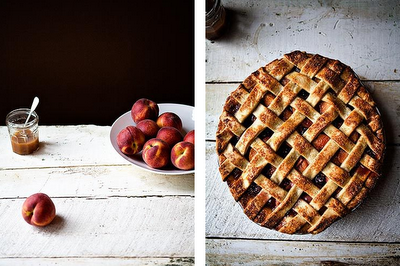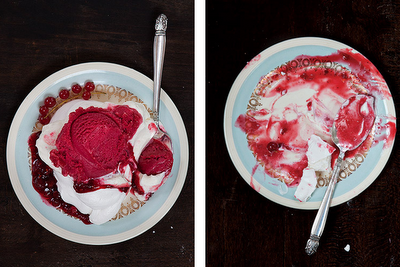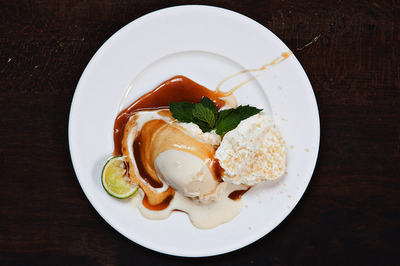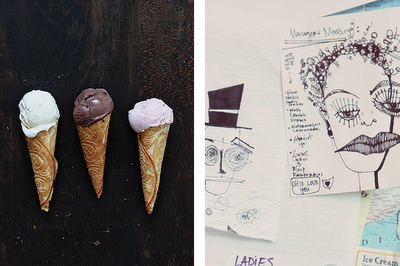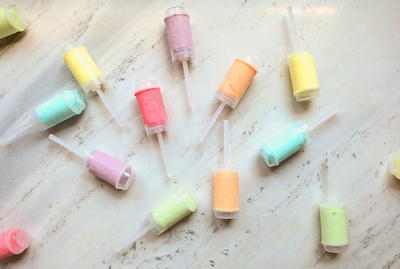 Stacy Newgent has snapped one of my fave photos I've come across in a while. The image above is almost the essence of me. Cold strawberry milk in a retro glass perched not too far away from blooming blushing pink roses, a warm cup of English Breakfast tea, quaint vintage plates splashed with luminous florals, all atop a perfectly dotted tablecloth. But let's not play favoritism, as all of Stacy's images are worth their own bit of fawning over. What strikes me as curious, is that Stacy and I might be good friends if it weren't for her locale (happily residing in Indianapolis currently) because it seems she has quite an appetite for ice cream. And you all know me by now, a night without a bowl of cheesecake ice cream and cookie crumble is no complete night at all. But I digress. It came as no surprise then, when I put two and two together and realized Ms. Newgent herself was the one responsible for the utterly stunning and captivating photography found on the cover and all over the insides of Jeni Britton Bauer's ice cream recipe book (which haunts me on the food recipe shelves of Barnes & Noble by the way, seriously, they need to stop…I will buy it soon!) aptly named Jeni's Splendid Ice Cream At Home. Have you all seen it too? Don't lie. I bet you were peeking at it right now deciding which recipe to whip up for dessert, or even a weekend snack.
So what do you say? Shall I invite Stacy over here for an interview and try to snag a recipe out of her? Let, me know which of her images you favor the most and we shall try to win her over with sheer flattery. As they say, it gets you everywhere…PS- In case you still have an ice cream craving, check out not only Stacy's drool-worthy
blog here
, but the video below courtesy of Jeni and thank me later!