This months Foodie parcel came from Pami at the other end of the country in Kent. Pami has a blog too at http://acrusteaten.wordpress.com/.
My parcel came fairly early this month which was a lovely surprise and full of some local Kentish goodies.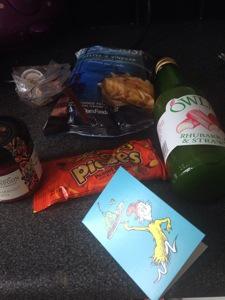 The photograph doesn't do it much justice but thee was a lovely bottle of fresh juice along with oyster crisps, chocolate goodies and a pot of Blackcurrant curd which is just lovely on toast.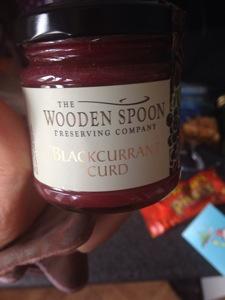 I hope Pami got a lovely package too.
My parcel went to Joan in Glasgow and I had a lovely email to say she loves it.
Join in the fun at foodie pals free of charge. Head over to This is rock salt to find out more.